Custom Shop
Scroll down the page to see recent custom jobs, including complete builds and custom graphic work.
Here at the Roman Guitars Custom Shop we can build many types of guitars. Our open options can extend all the way from simple choices on existing builds to truly unique and one of a kind instruments. You can choose the build design you would like, the shape of the body, the woods that are to be used, electronic options, color and finish choices. Just about anything you can think of we can do.
The custom shop work we do is not limited just our own instruments, we can work on another brand you purchase or even an instrument you supply. Custom shop work could include modifications, repaints, refinishes, electronics and so much more.
Below you will find a list of our in house custom builds with links to the historic site's main informational pages on these selected brands.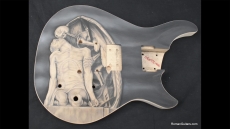 Click the Brand links to take you to the Historic site to see custom build price lists, galleries and plenty of informational pages.
Click the Photo of the instruments to take you to the current inventory pages.
Please call us at 702-597-0147 if you have any questions or if you would like to talk about a custom build.
Abstract Our neck through body builds, many different shapes to choose from as well as one of a kind ideas.
Centurion Premium three quarter neck tenon or full neck through, also part of the Abstract line when neck through body.

J. Frog and Roman Glock The traditional meets the modern, bolt on neck "Super" guitars.


LSR Headless Custom instruments for Guitar and Bass

Pearlcaster, Magic Twanger and Scepter The traditional bolt on styles that never really went out of style.



Quicksilver One of the most versatile instruments we offer, with a very interesting direct coupled build design.

Roman Acoustic We are not currently taking acoustic orders, but that may change in the future.

Roman Veillette A joint venture with a wonderful partner to deliver these unique instruments.

RVC A combination of traditional guitar styles including our joint venture with Eastman as well as our own in house builds.

Scorpion Modern influences and bolted designs, with a hard rock influence.
Baker Production line instruments with final work done by our shop. Full custom versions available from order.

Recent and Older Custom Build Examples
Abstract Custom Bass for Client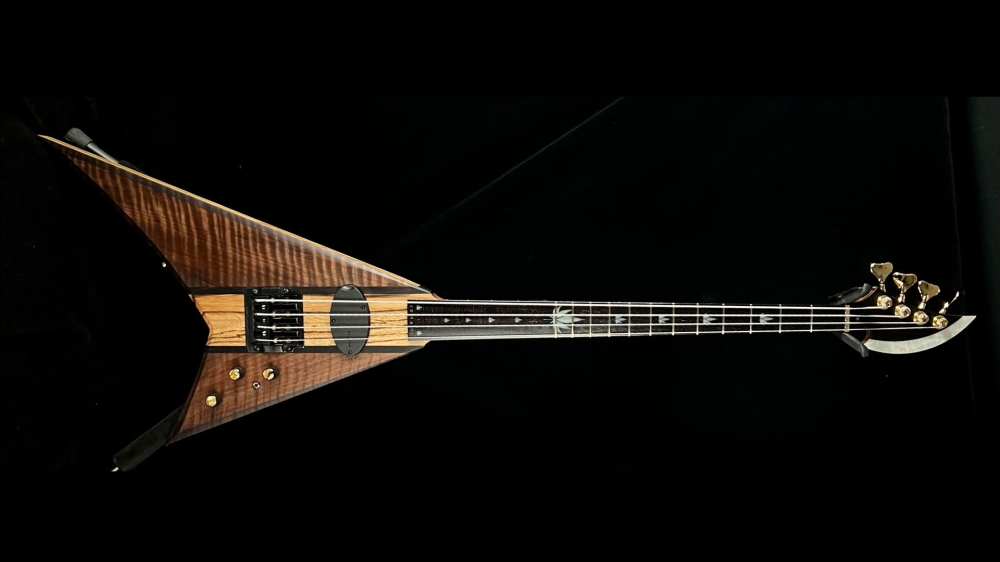 LSR Raven Custom Built for Client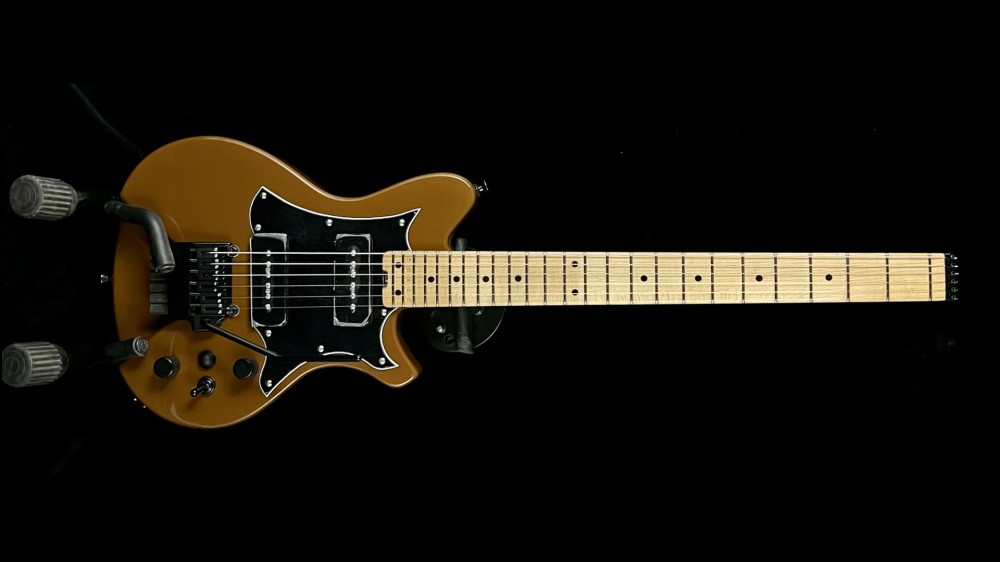 Quicksilver 57 Chevy Blue Custom Built for Client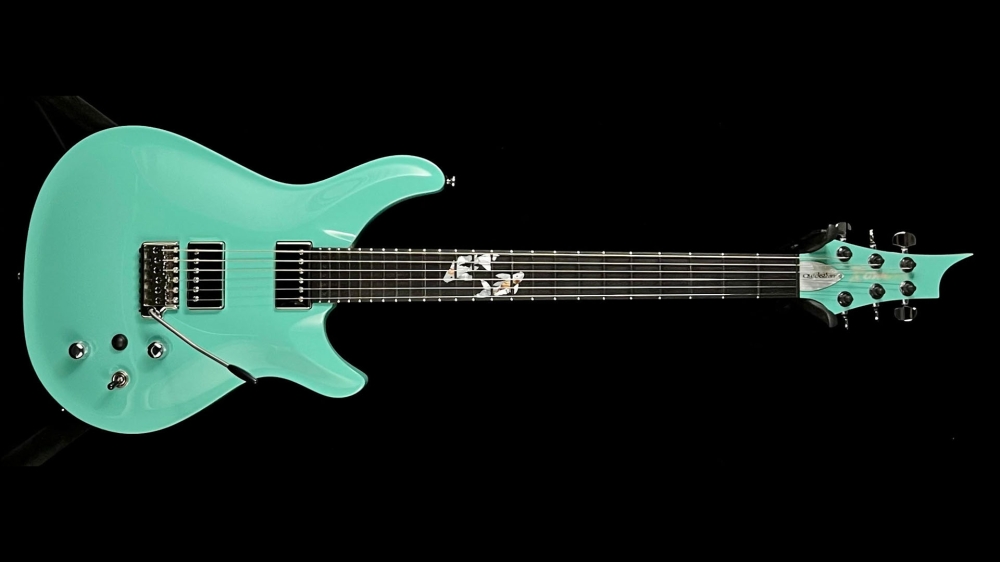 Quicksilver Transparent Blizzard White Custom built for Client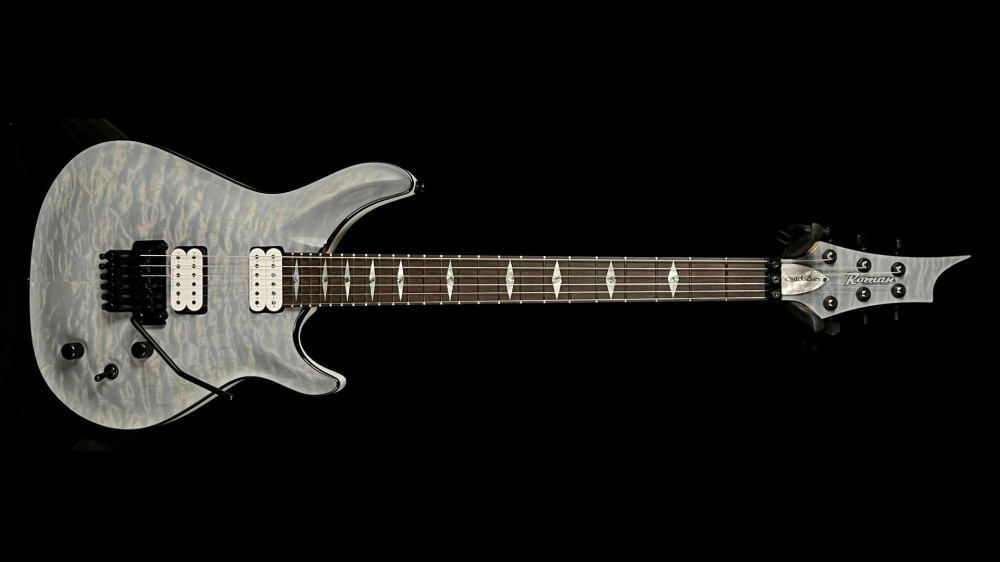 LSR Deacon Style Custom Specifically for a Client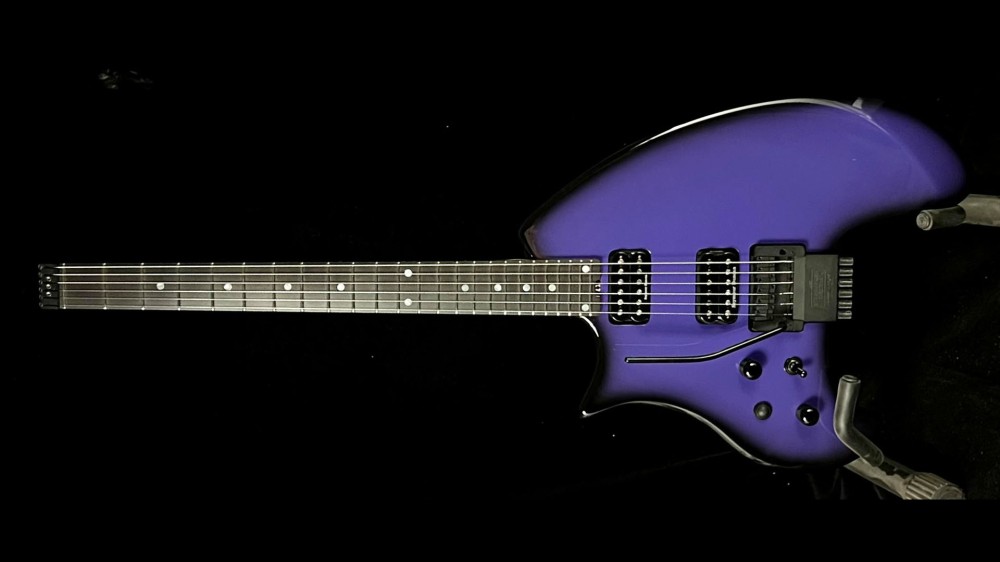 Client supplied Gibson Les Paul Custom for custom paint and finish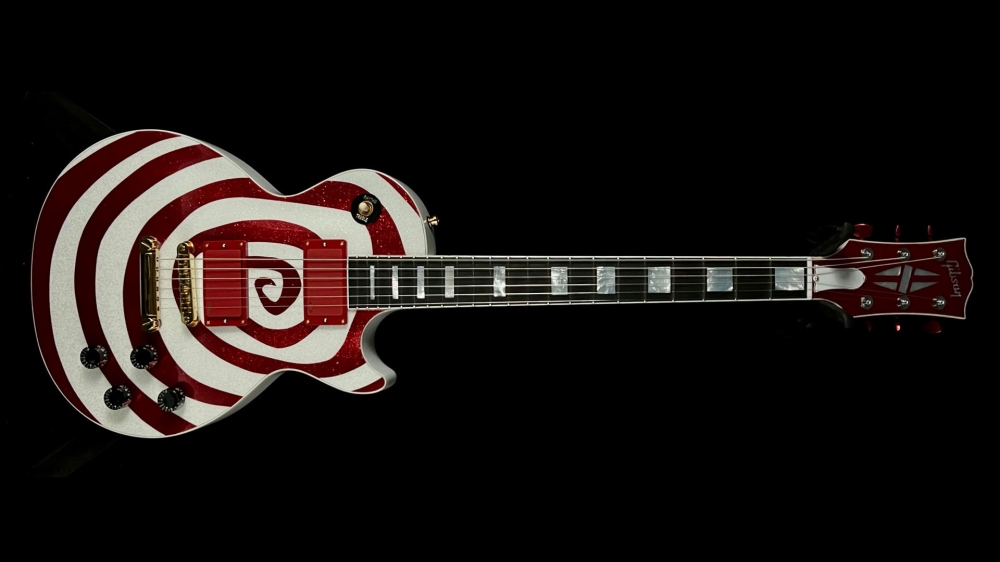 Roman Quicksilver Transparent Rootbeer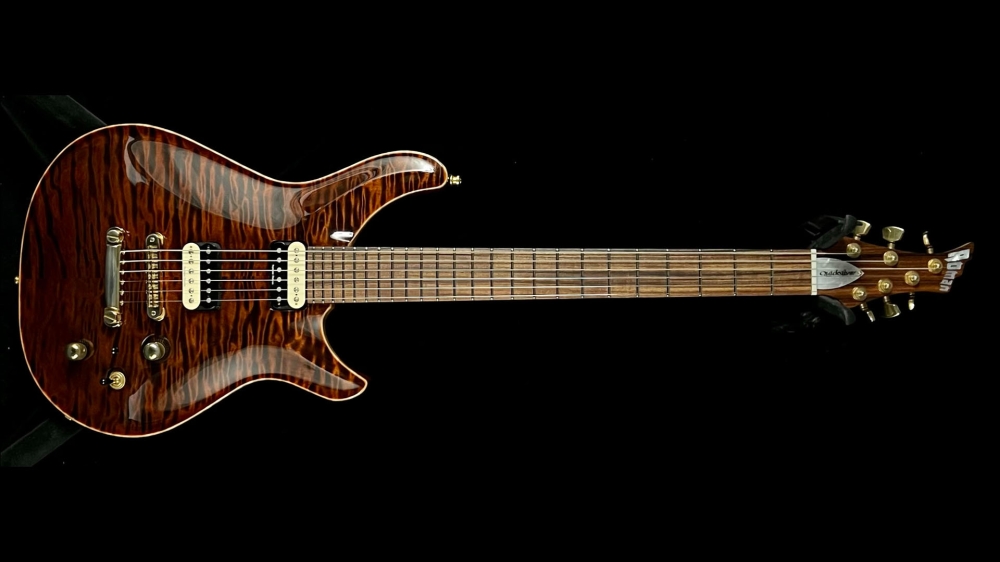 Roman Custom Abstract Scroll Bass Core for Client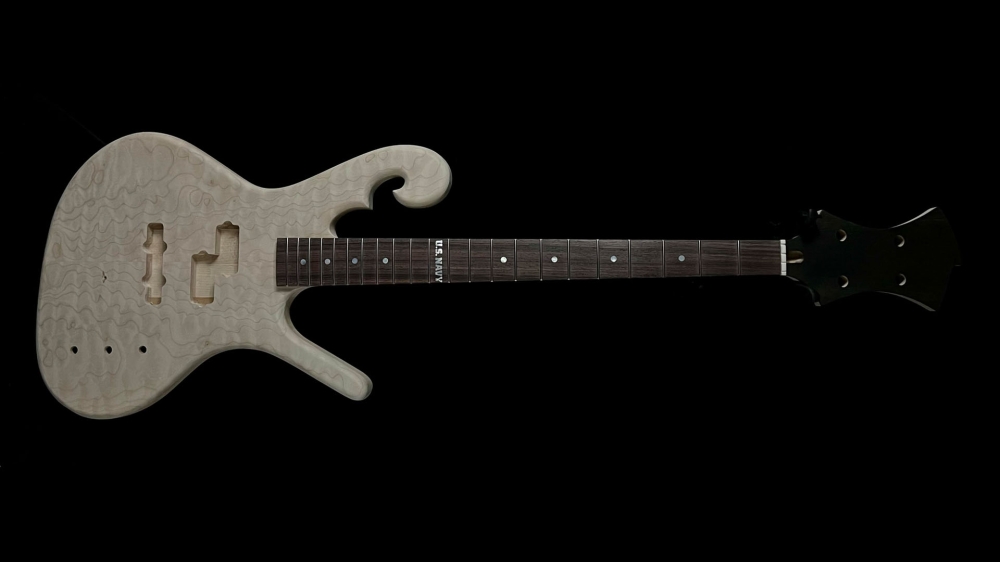 Roman Custom JD Caster for Client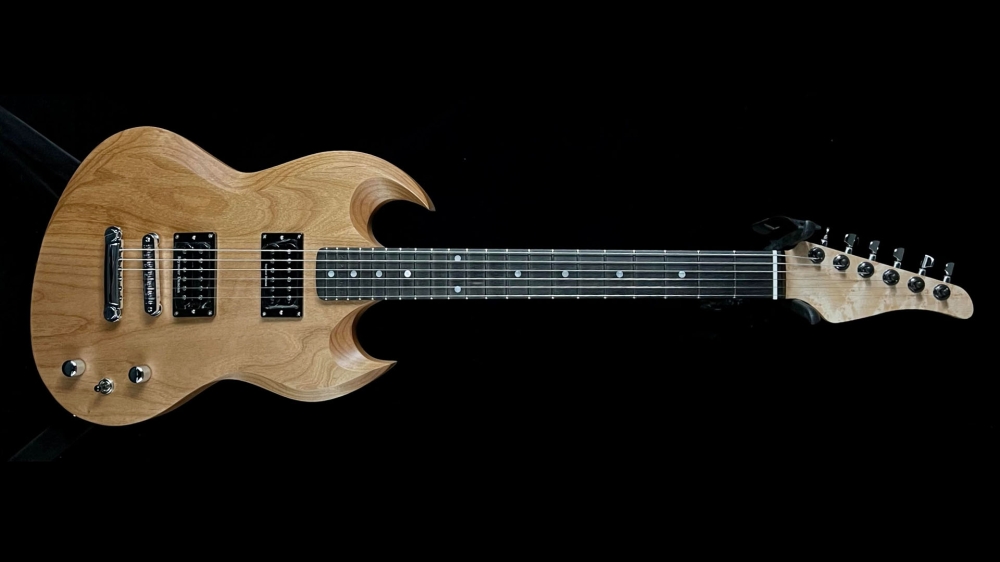 Quicksilver Custom Build for Client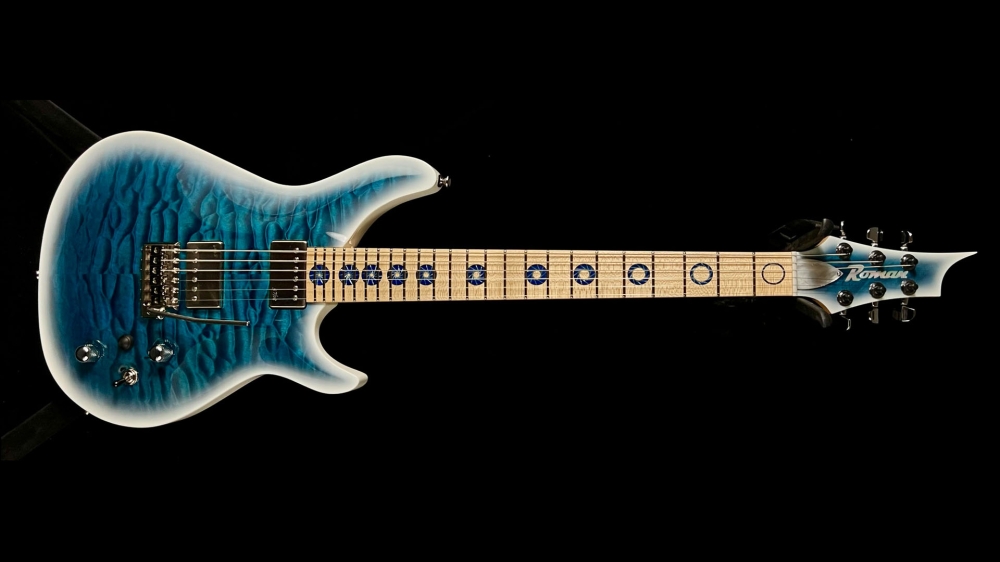 Roman Custom Body for Client's Kramer Neck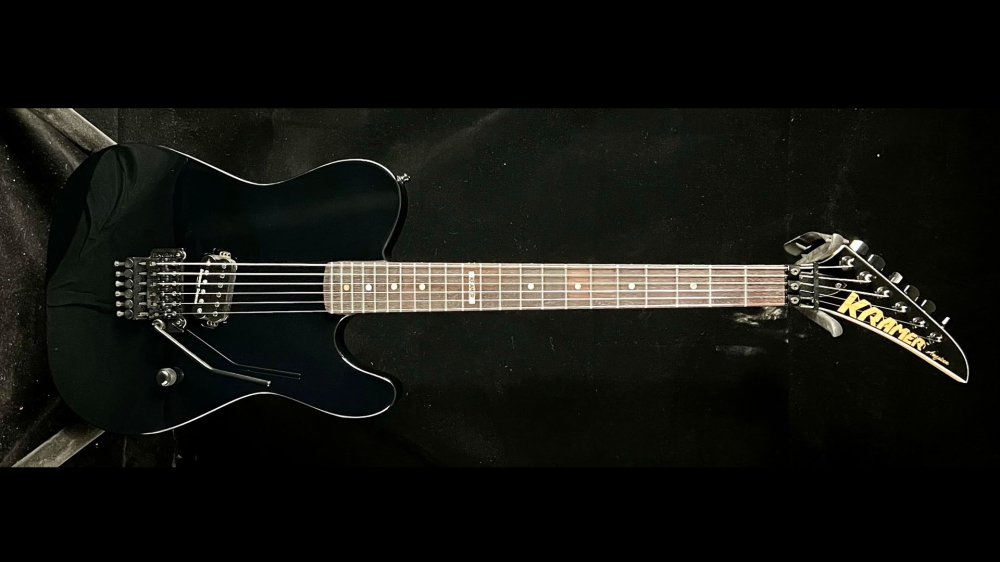 Roman Custom Build for Client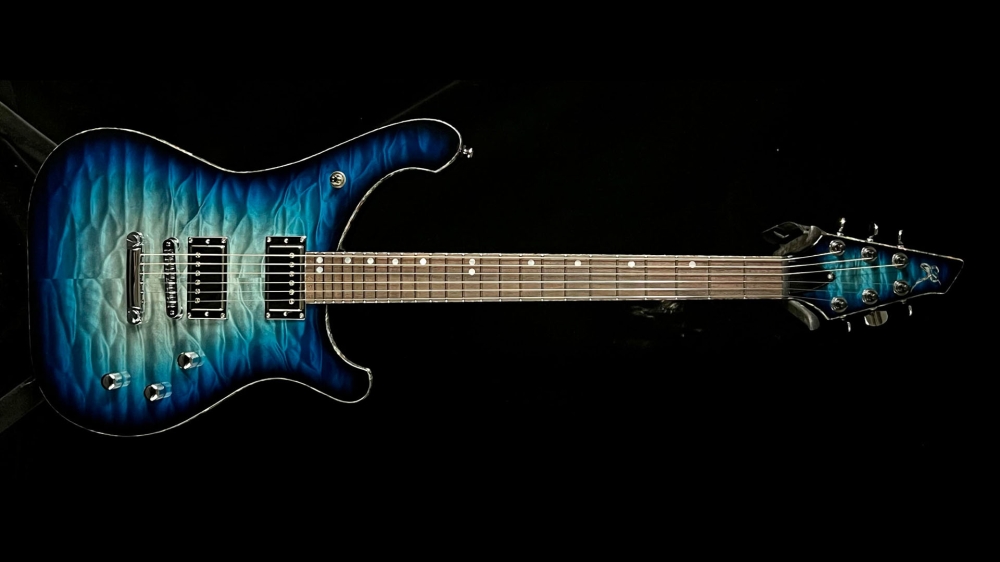 LSR Custom Swirl and Build with Steinberger GM5 body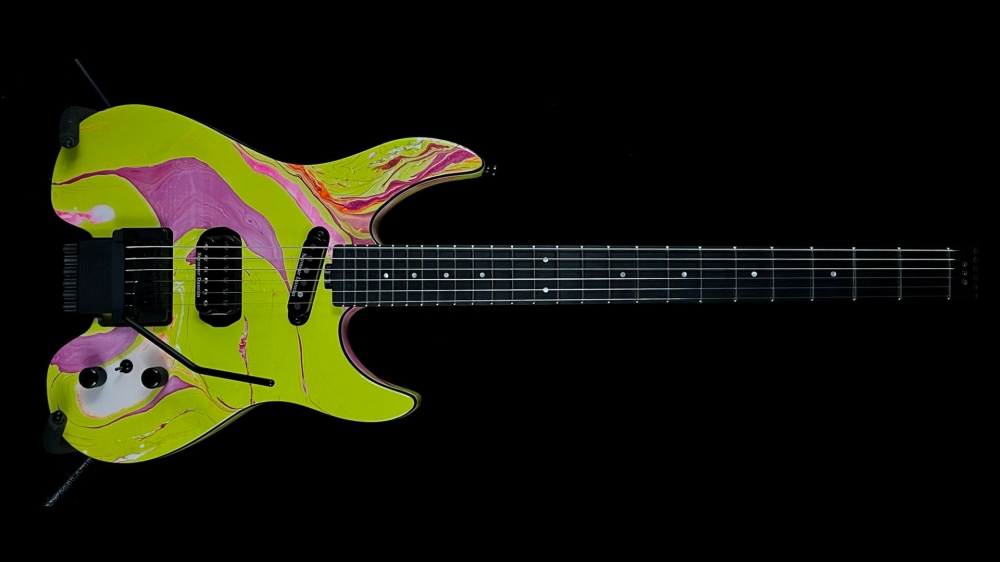 Custom neck for client supplied guitar body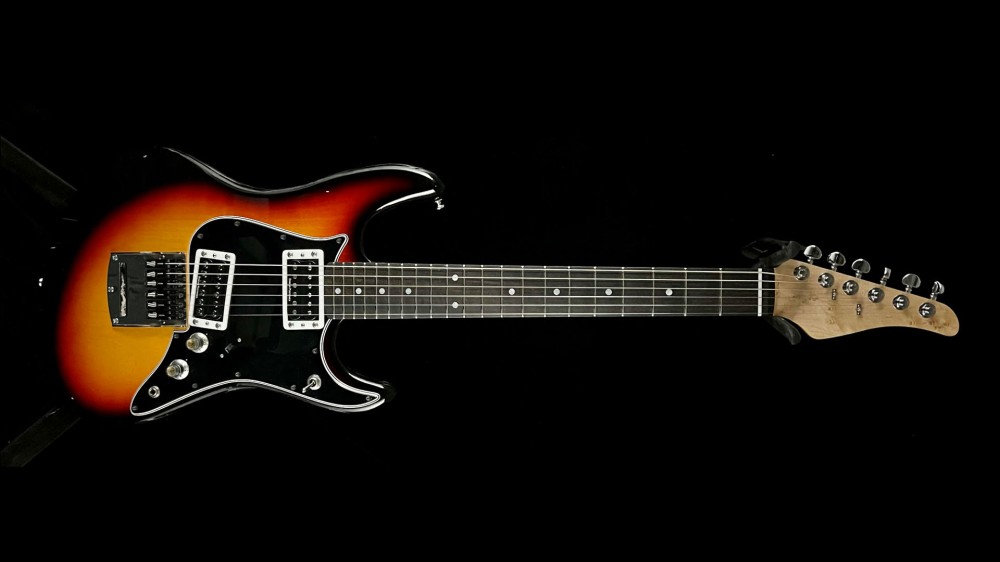 LSR WB-2 Custom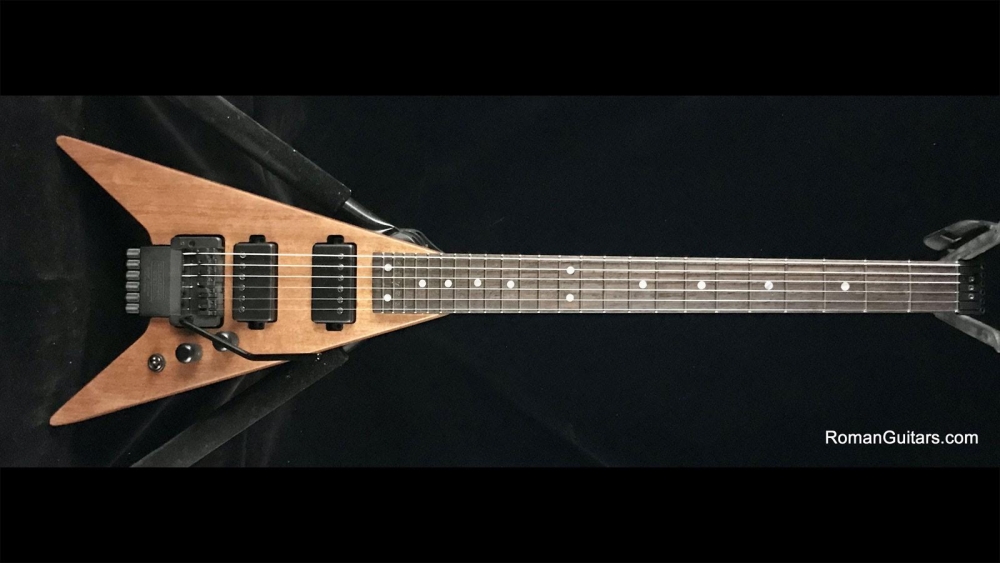 LSR WB Custom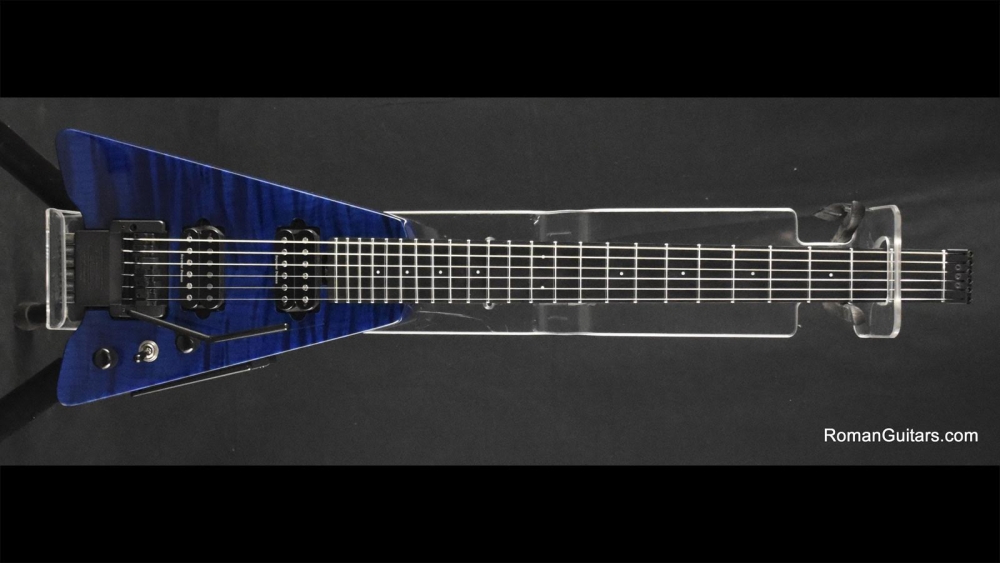 LSR PB Custom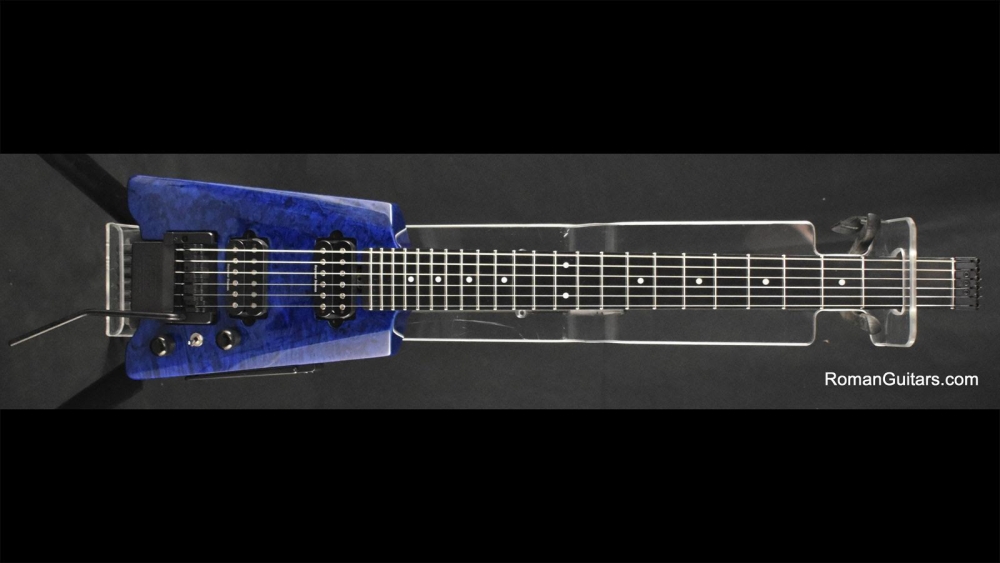 PRS Custom 22 12 Converted to a 9 String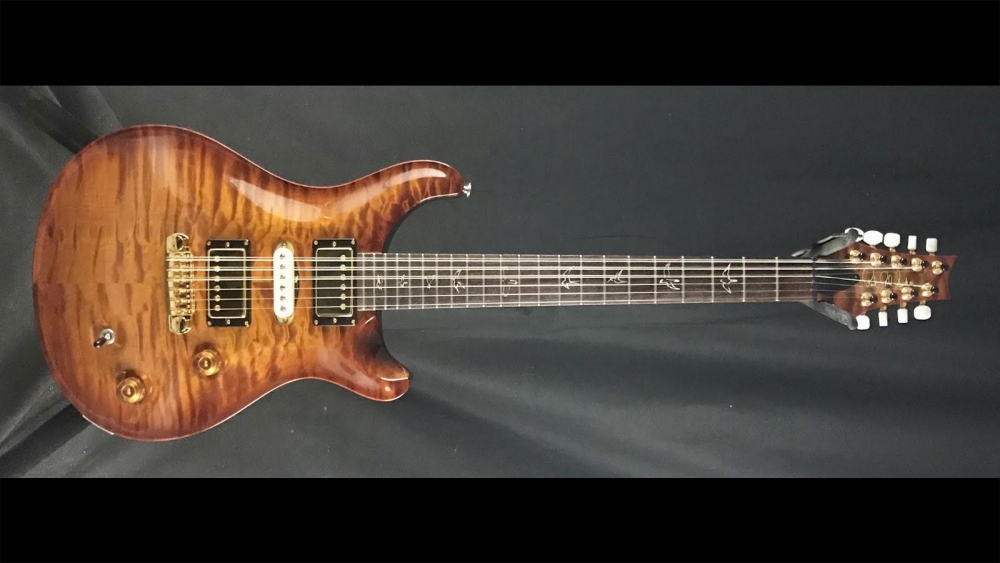 Hamer Impact Bass Restoration for Client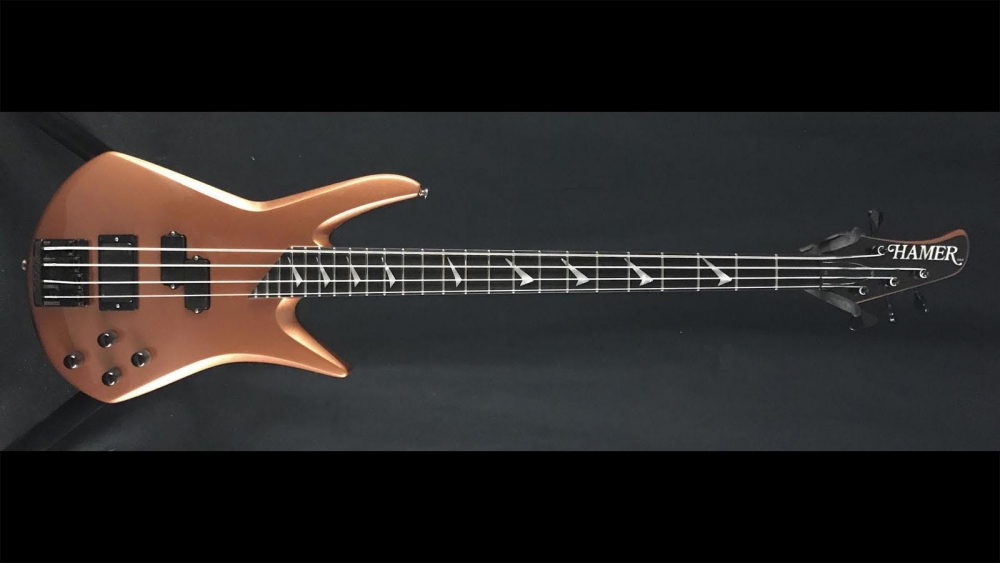 Quicksilver Customer Build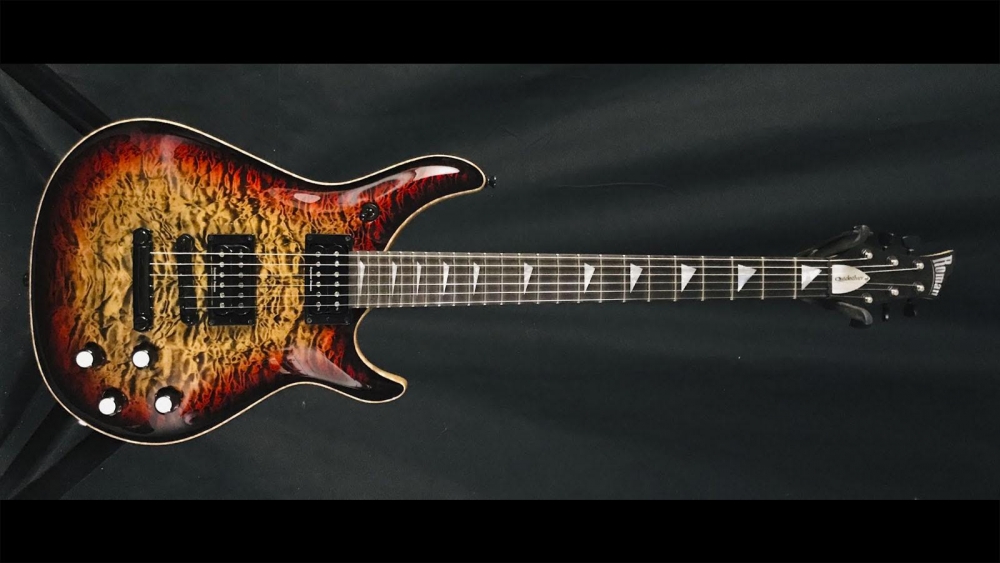 Client Supplied 1964 Gibson Reissue for The Fool Custom Paint & Finish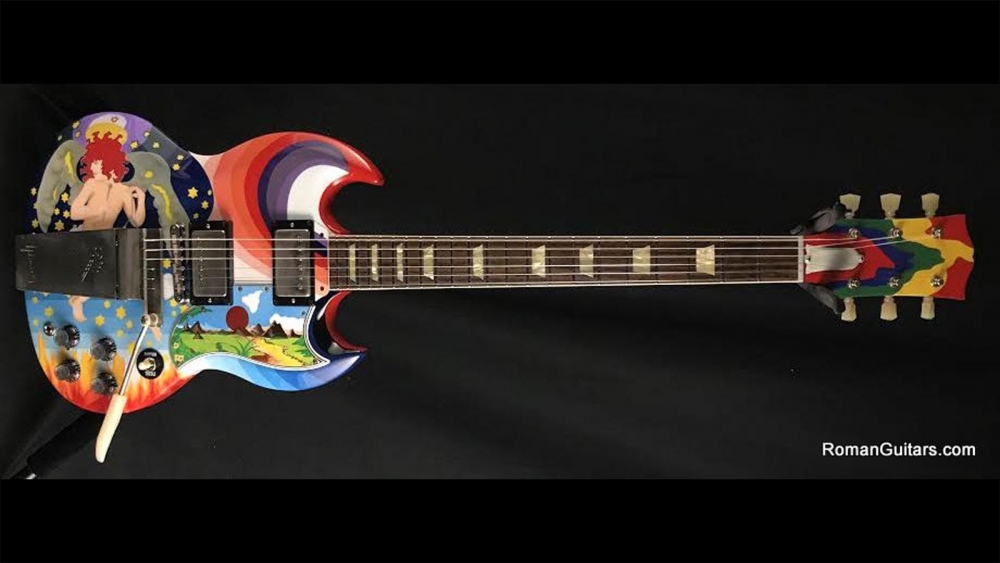 Scorpion CBGB Custom Modified for Client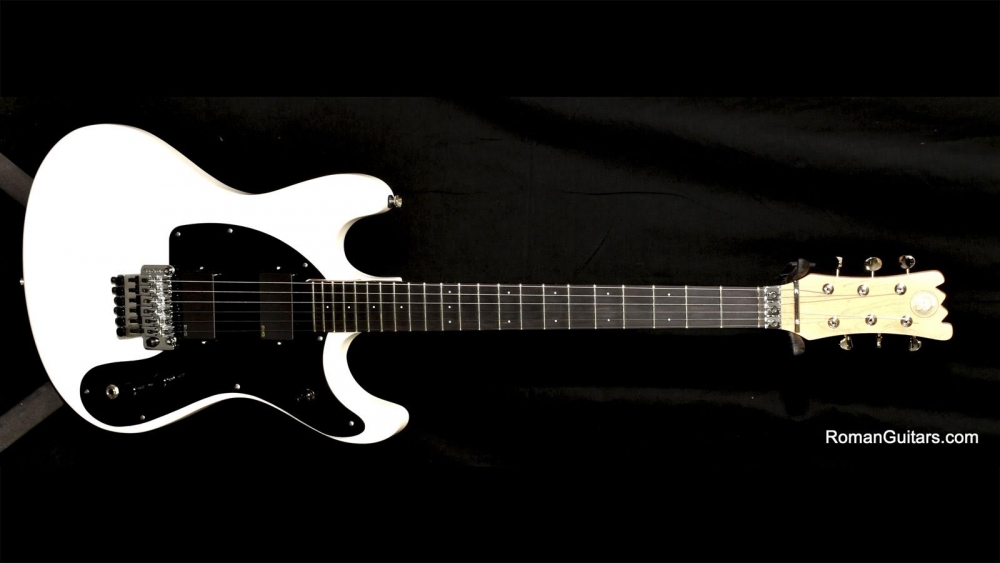 Quicksilver MRC Custom
Client Supplied Godin Multiac with a Roman Custom Made Neck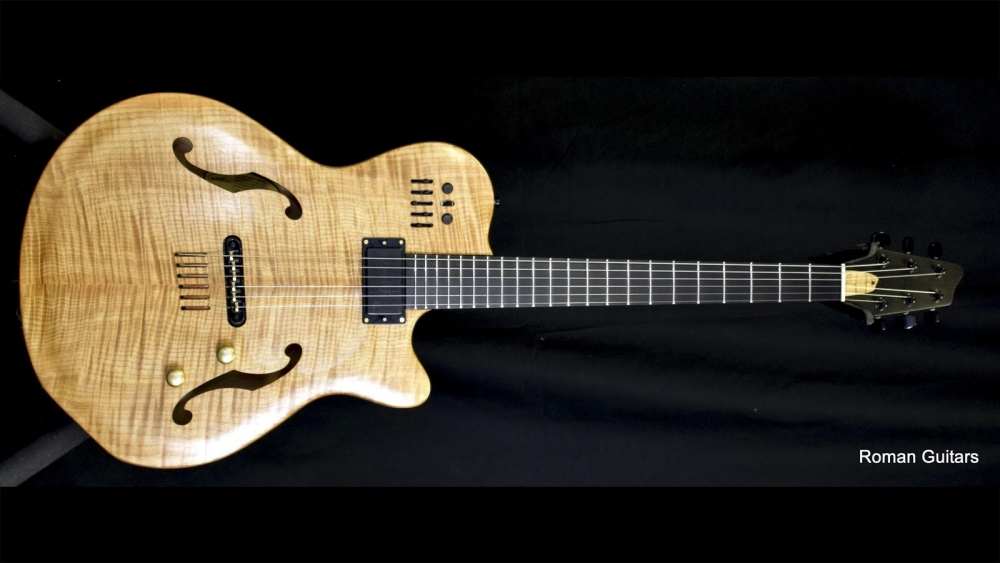 Roman Custom Left Handed 8 String Wanderer for Client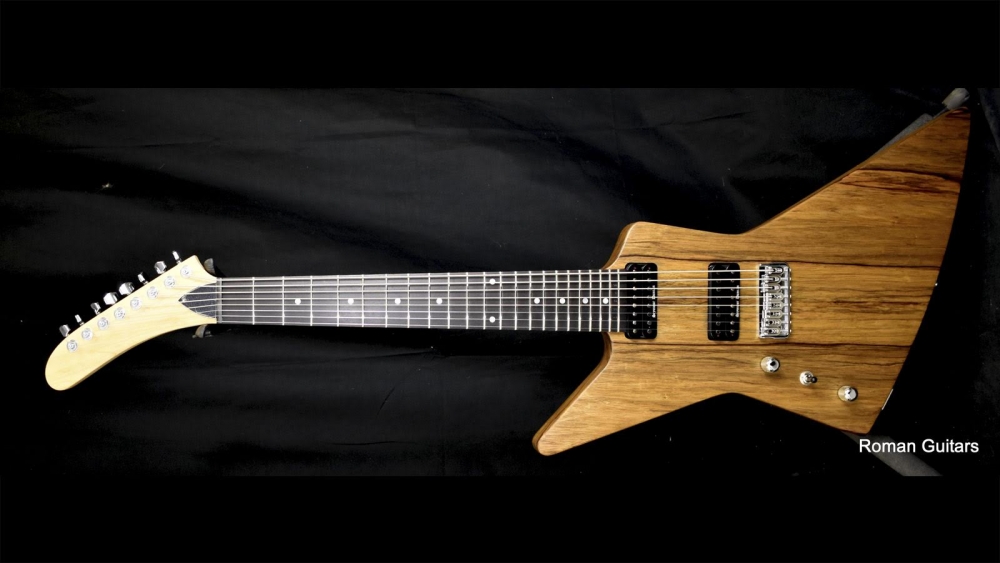 Fender Stratocaster supplied by a client for Roman custom graphic art and finish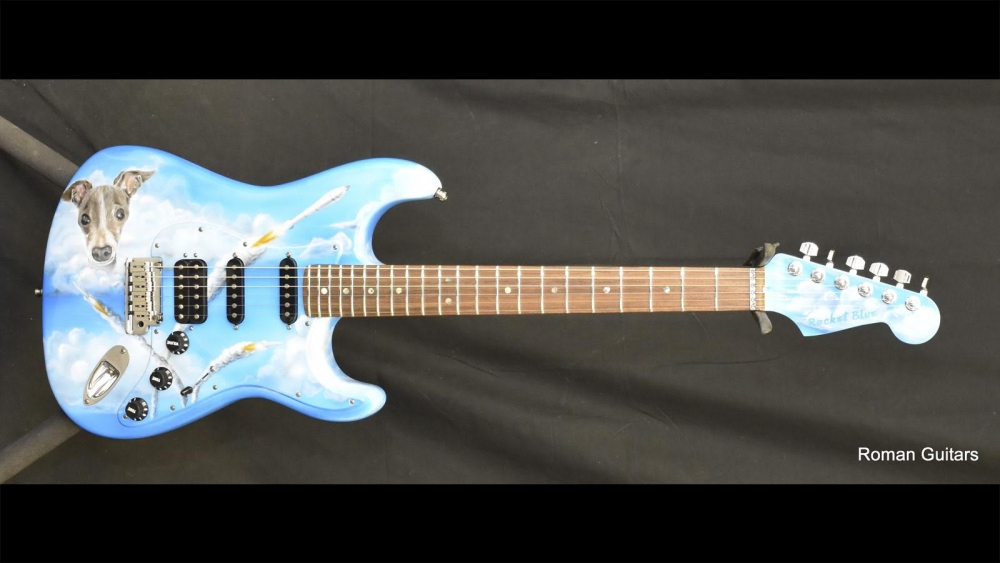 Roman Custom Abstract JD built for client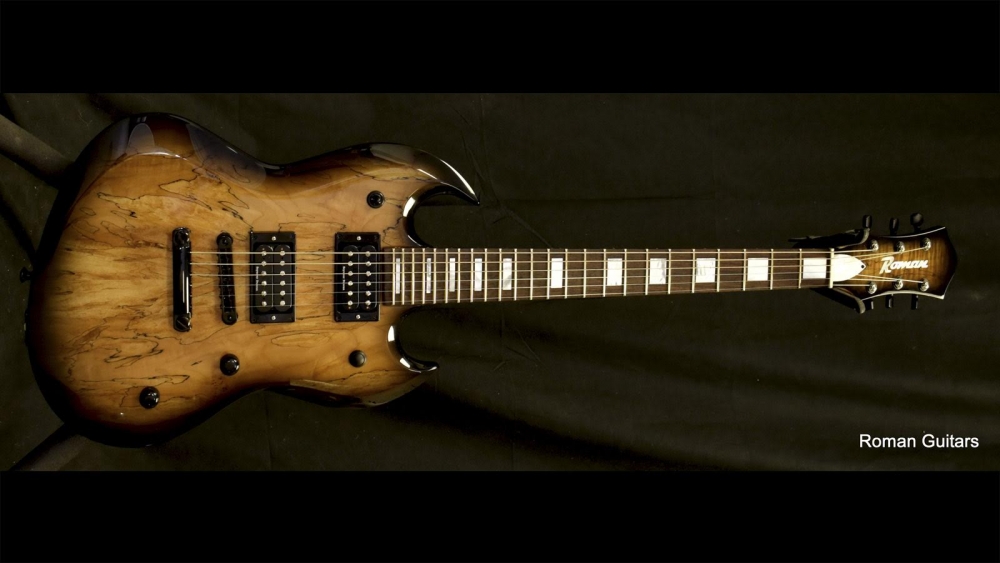 Roman Custom neck through body RVC for Client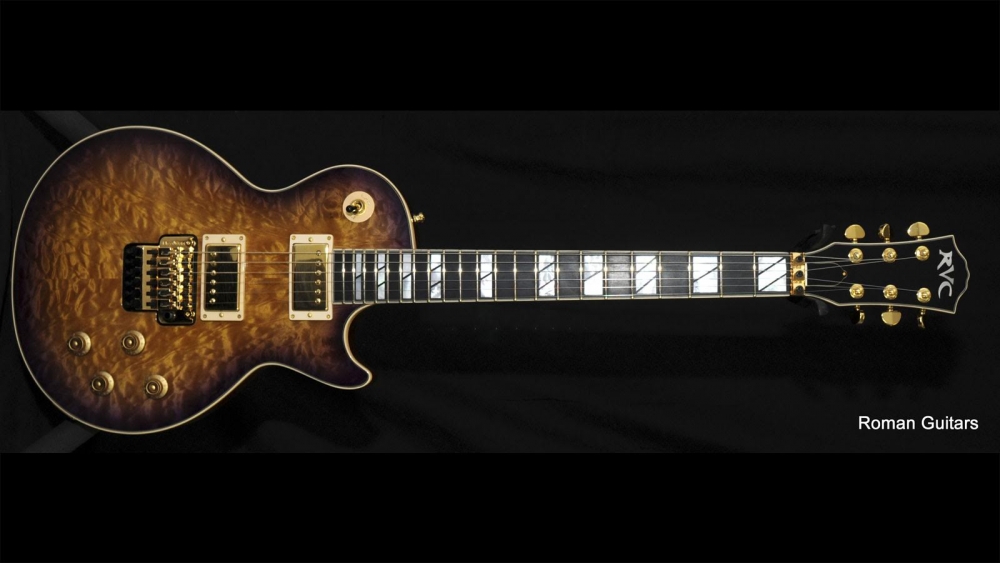 Roman Centurion Customer Build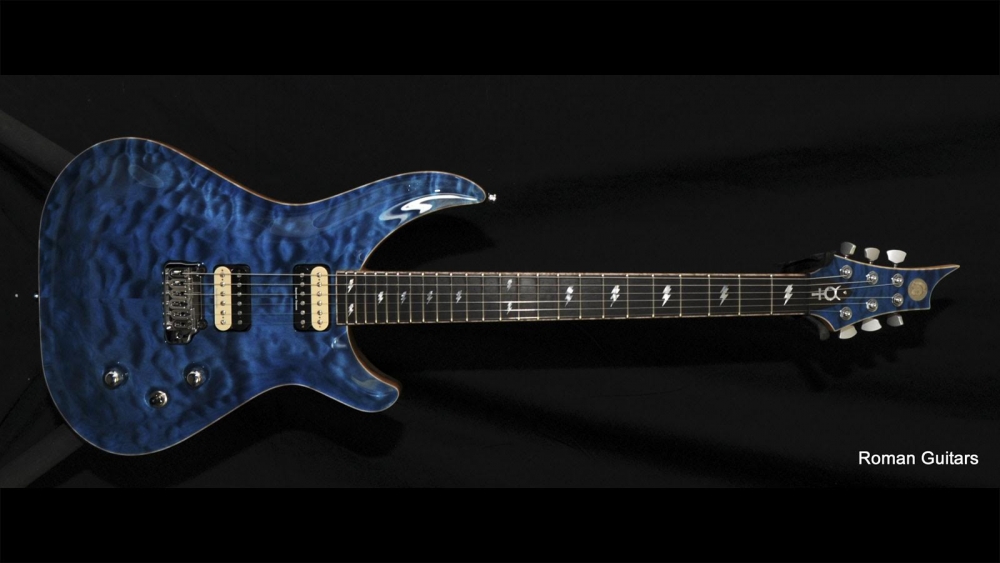 Roman LSR Cheeseburger Customer Build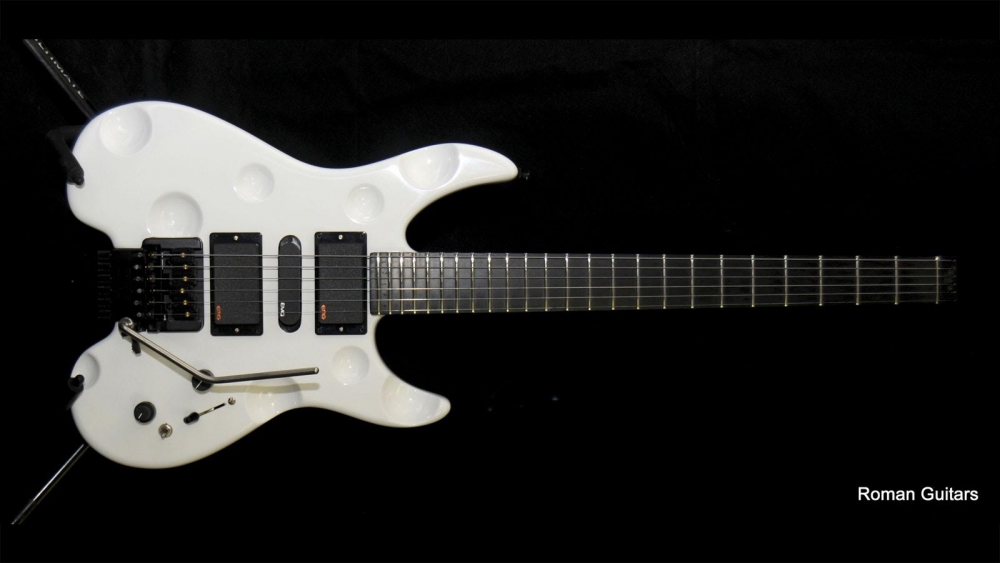 Roman Abstract Defiler Customer Build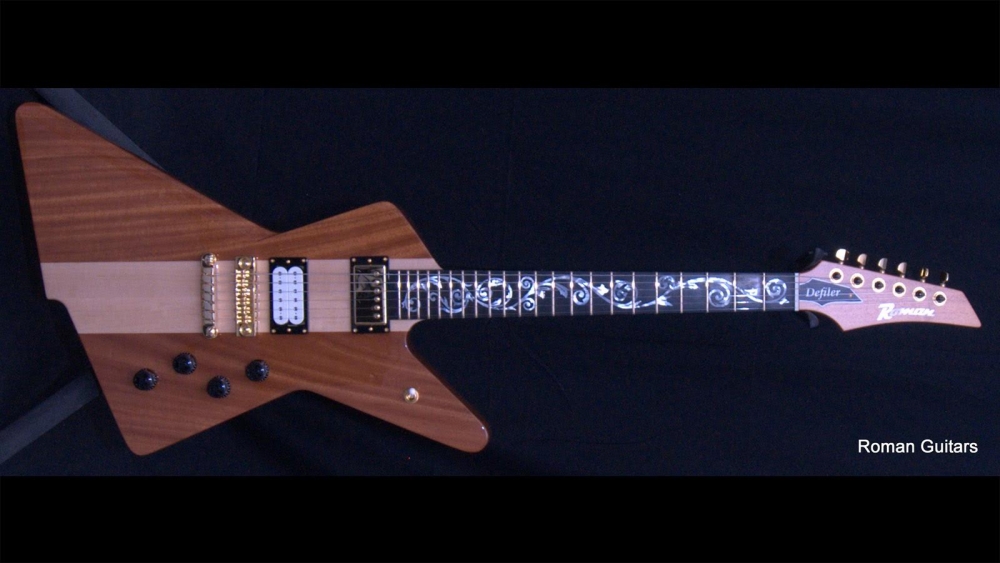 Customer Supplied Guitar for Modifications and Wrap Art Application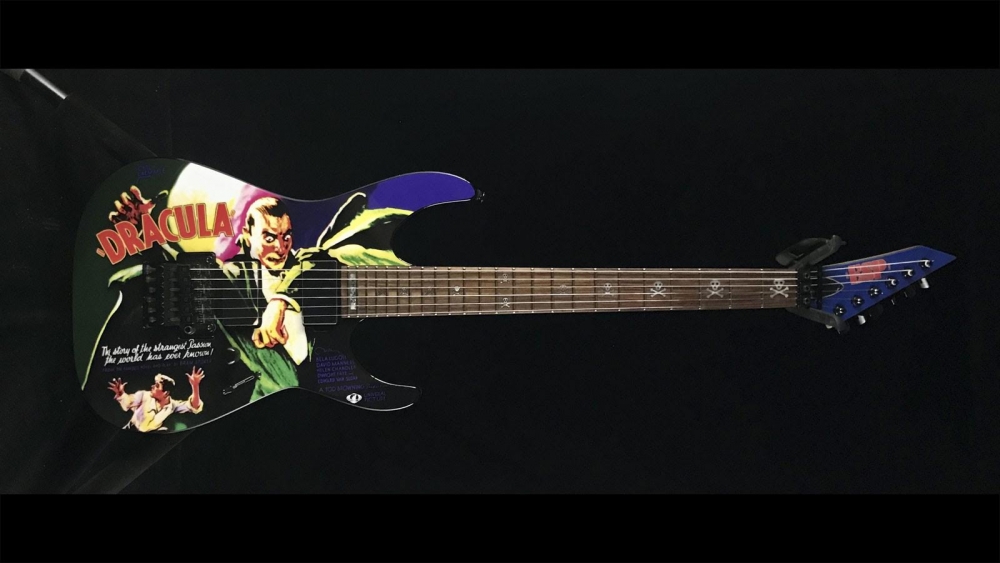 Rickenbacker 1969 4001 Restoration for Client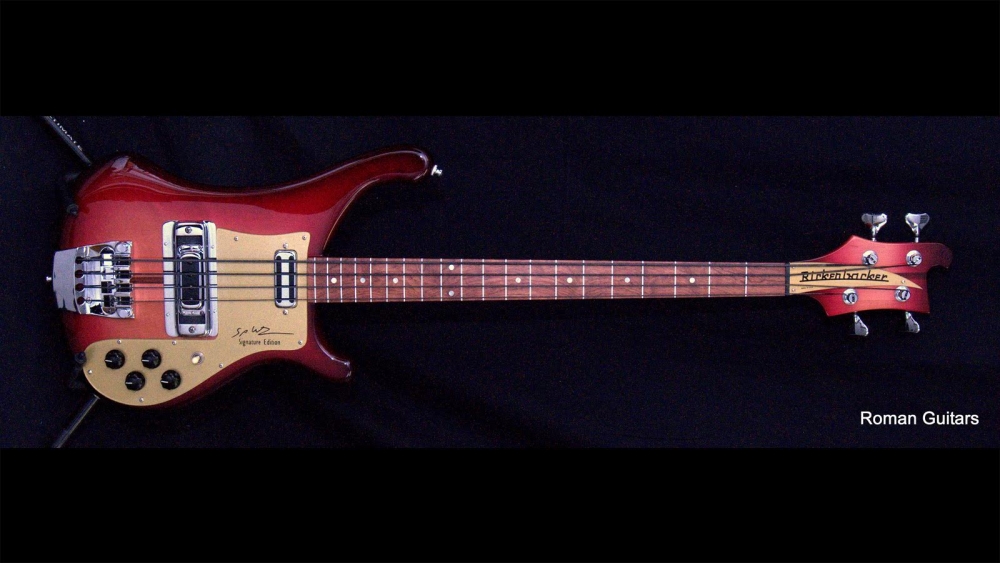 Abstract Custom Painkiller Client Build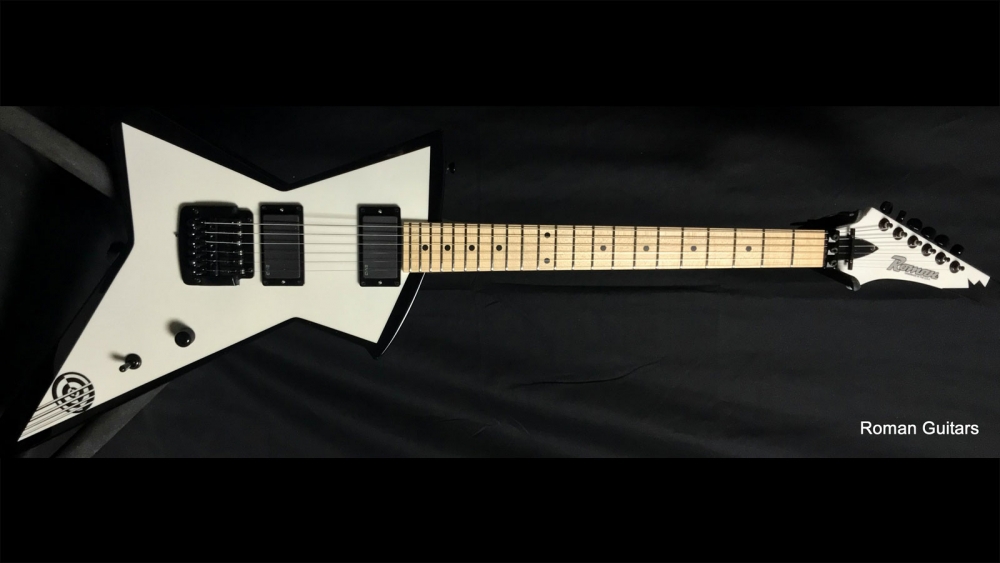 Customer Supplied Fender Stratocaster for Custom Crash Style Graphic Art and Gloss Finish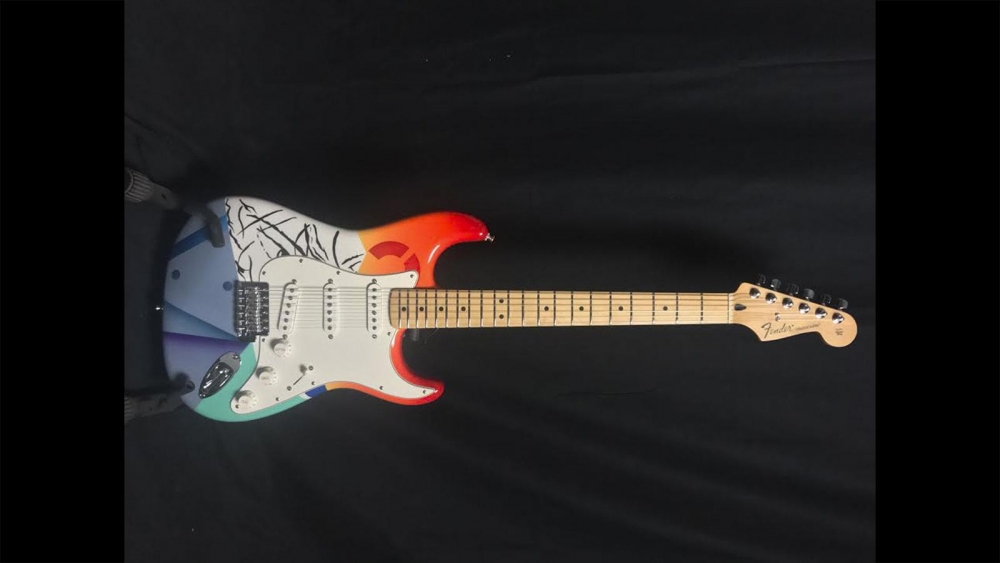 Customer Supplied Ibanez for Custom Graphic Application and other Modifications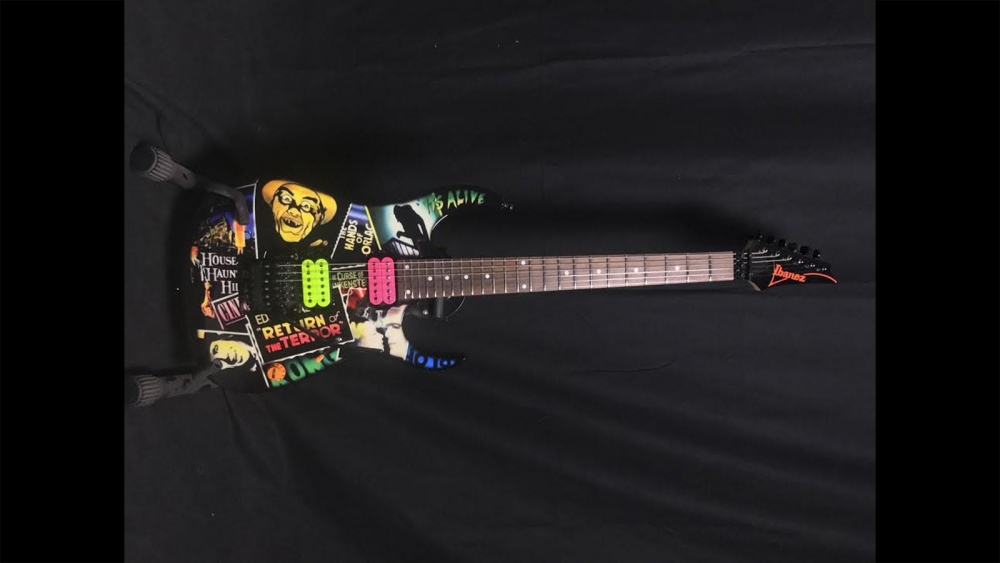 Roman Custom Left Handed Abstract Heavens on Fire with Multi-Colored Mirror Top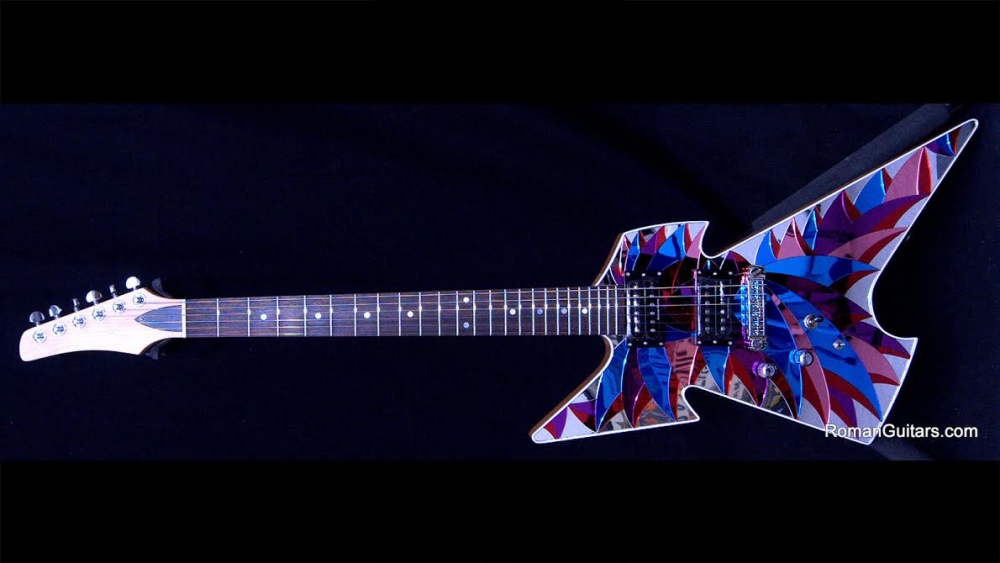 Roman LSR Neck Through Body and Headless Customer Build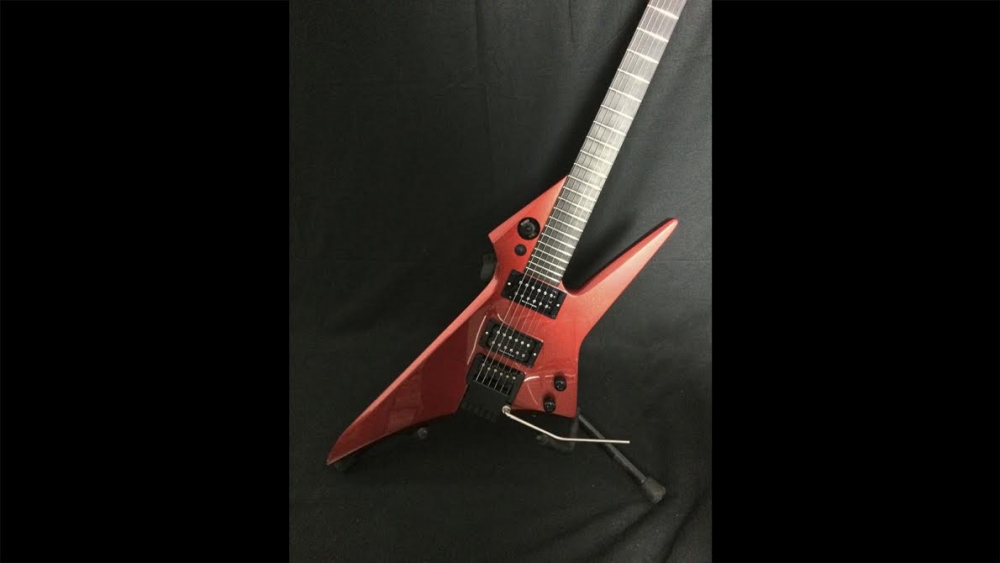 Roman Custom J. Frog with Three Dimensional Clawed Carve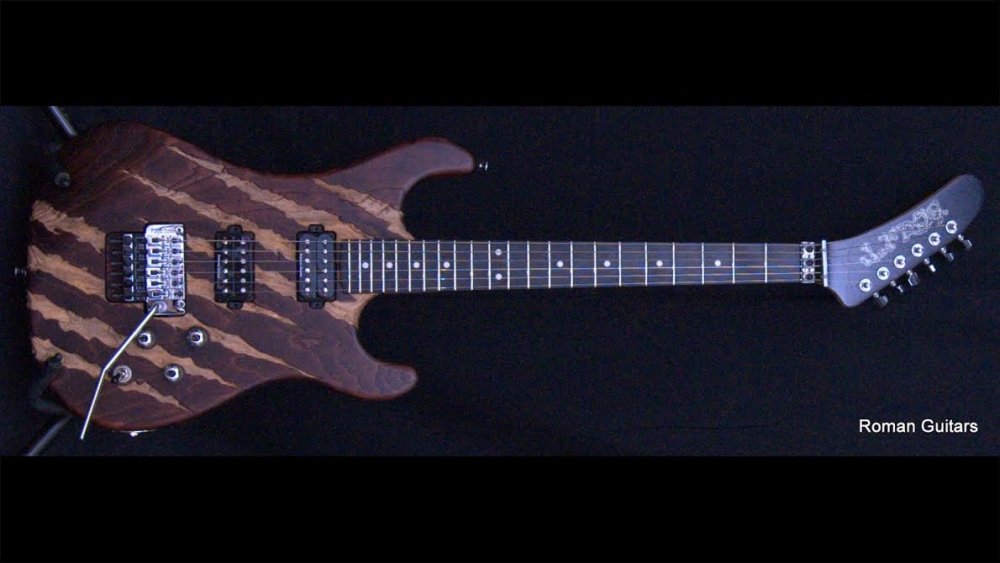 Roman J. Frog Glock Custom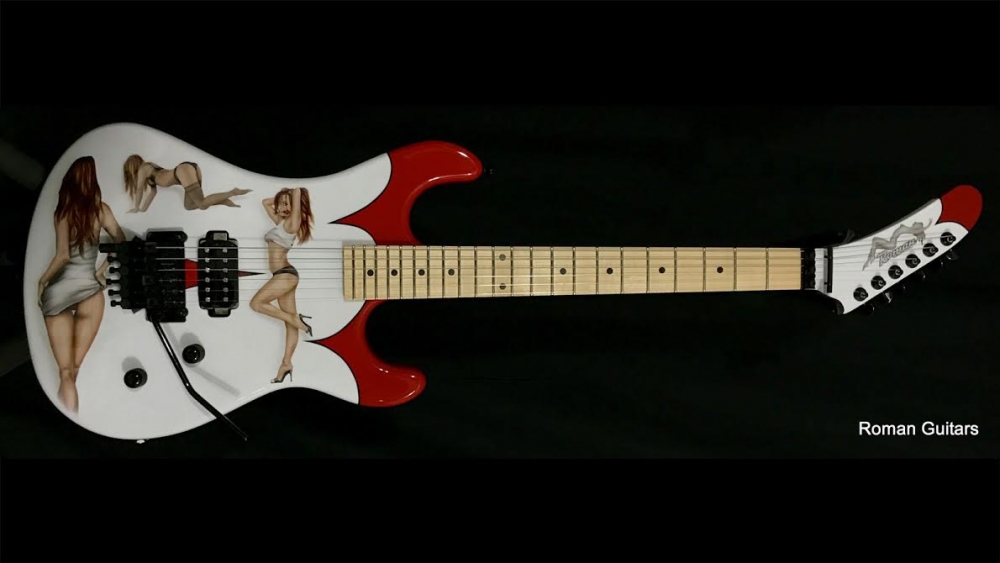 Fender P/J Bass Custom Repaint and Refinish by Roman Guitars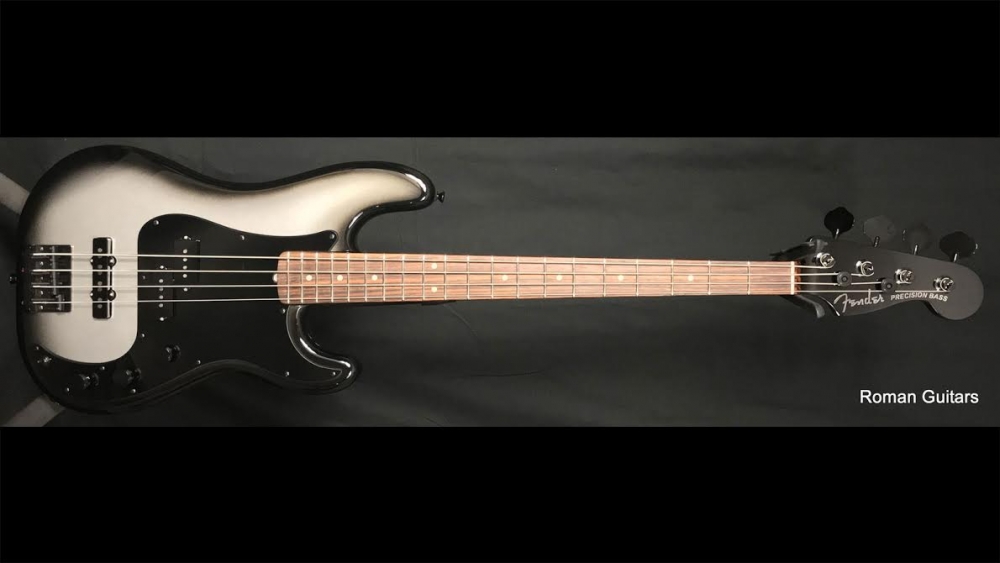 Jackson Kelly Marty Friedman Model - Repaint and Refinish by Roman Guitars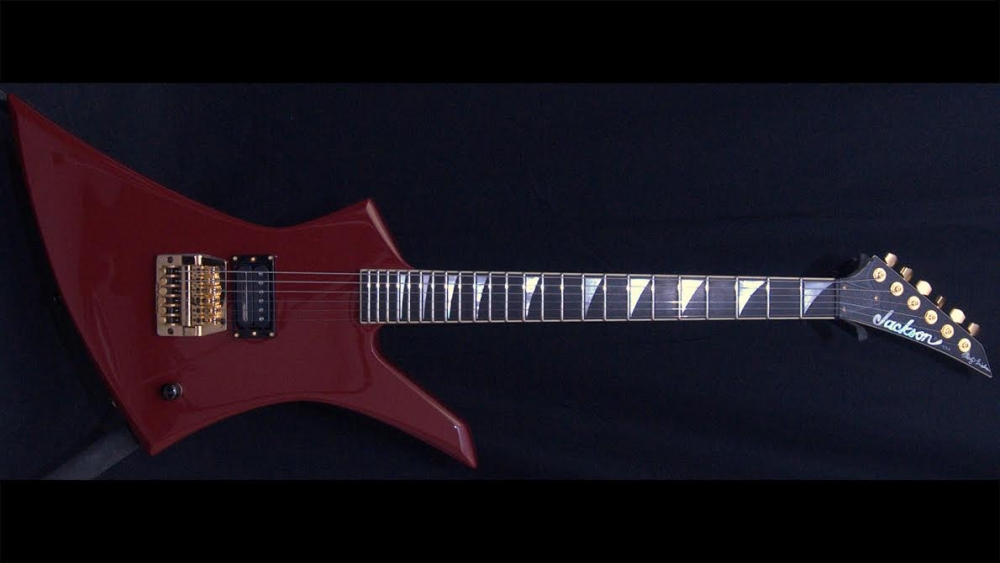 Roman Magic Twanger Customer Build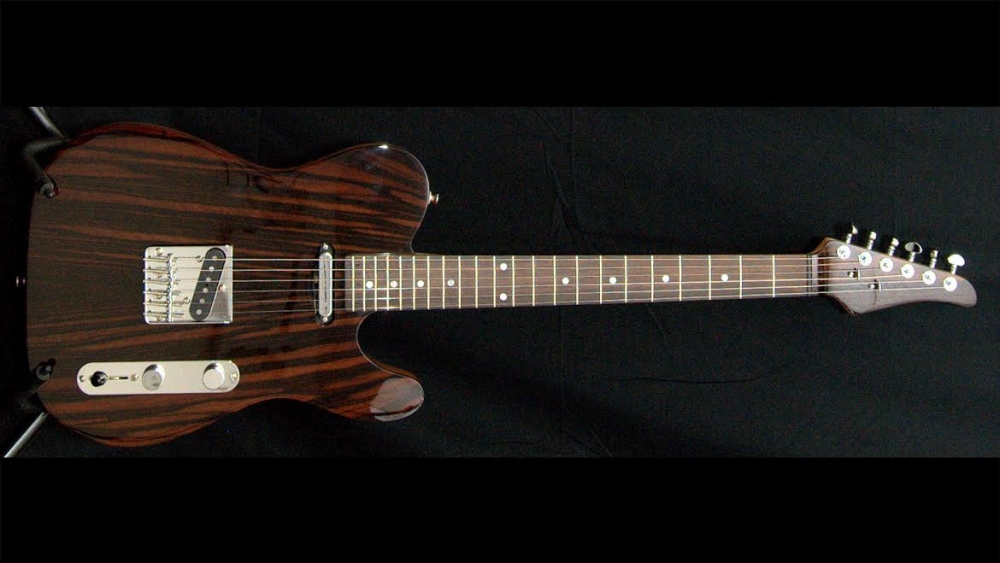 Gibson 1961 Reissue SG Repainted and Refinished with The Fool Artwork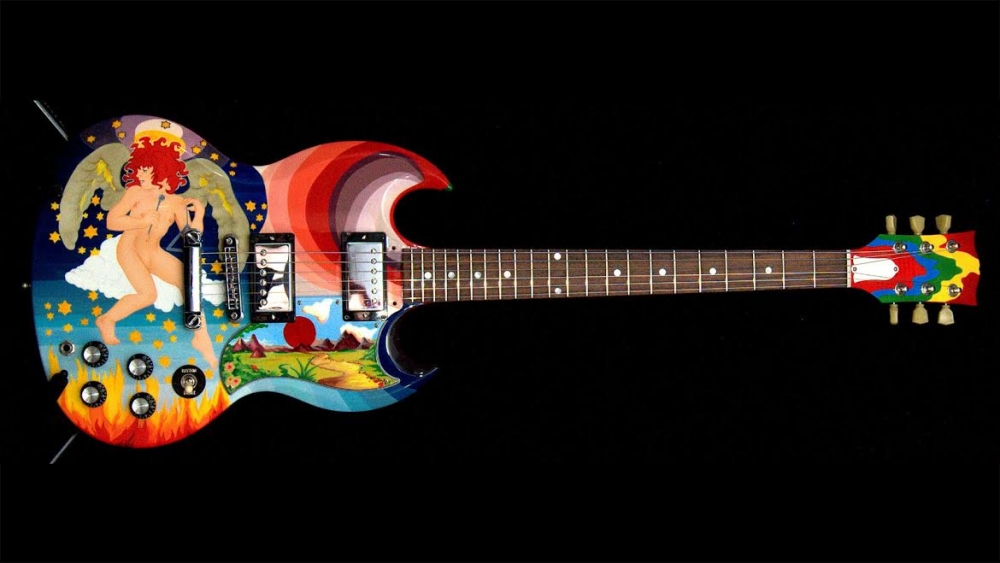 Roman Abstract Custom One of a Kind Customer Build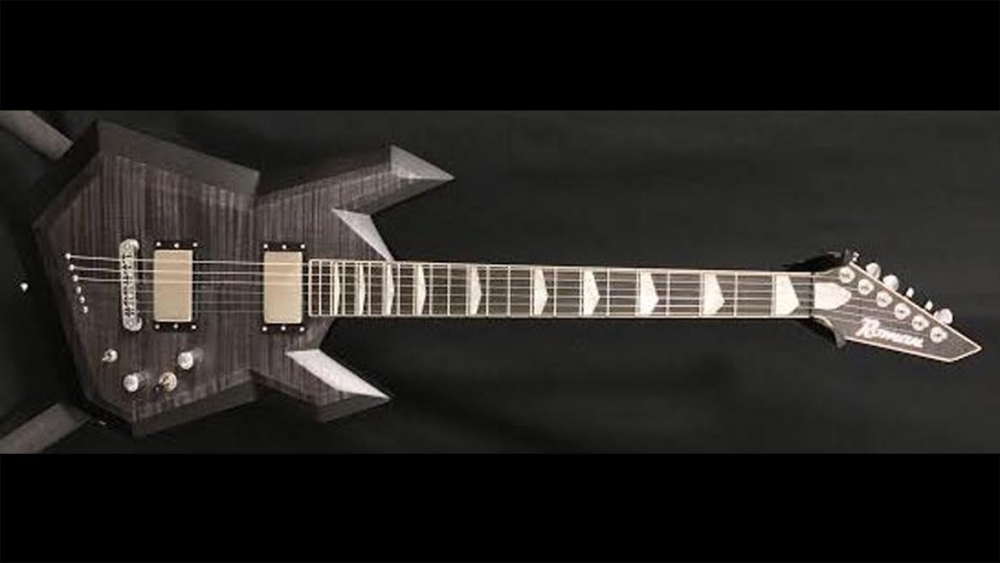 Roman Abstract RVC Customer Build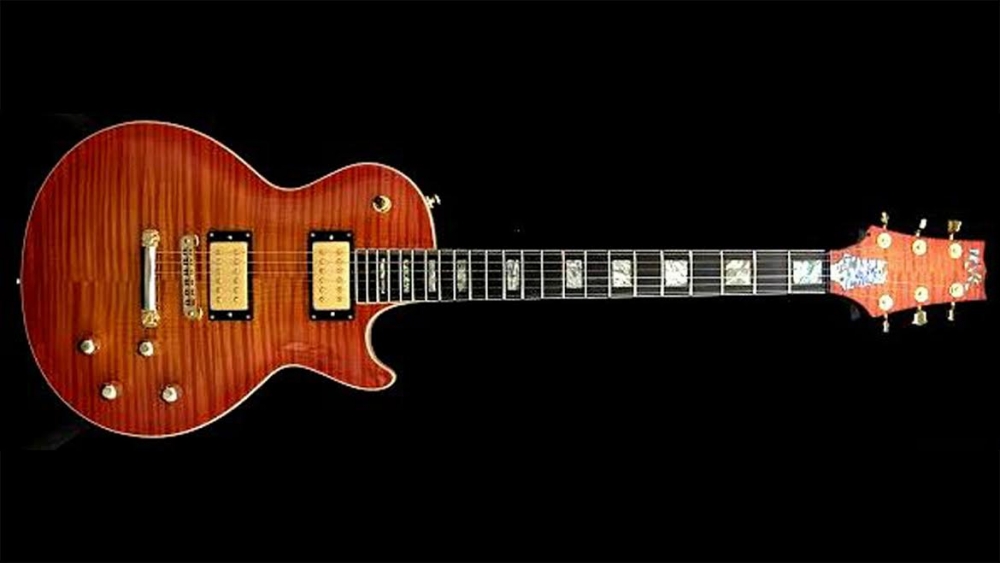 Roman Custom USAF graphic paint job on a Fender Stratocaster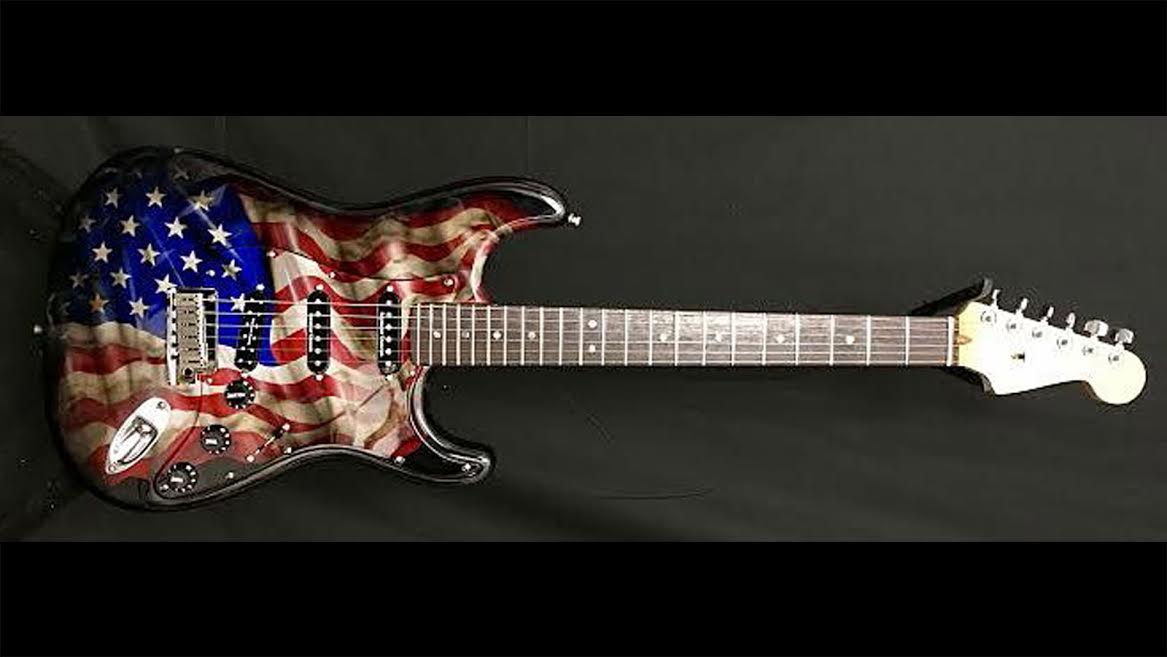 Roman J. Frog Customer Kit Build - The "Undercover" Custom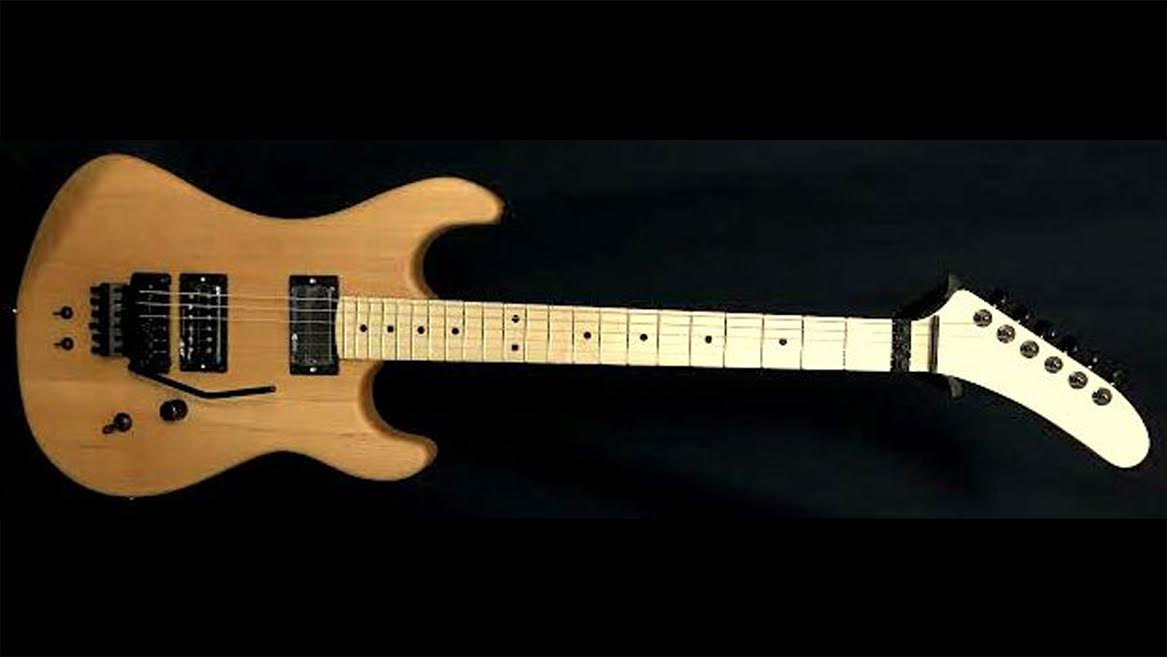 Pearlcaster Customer Build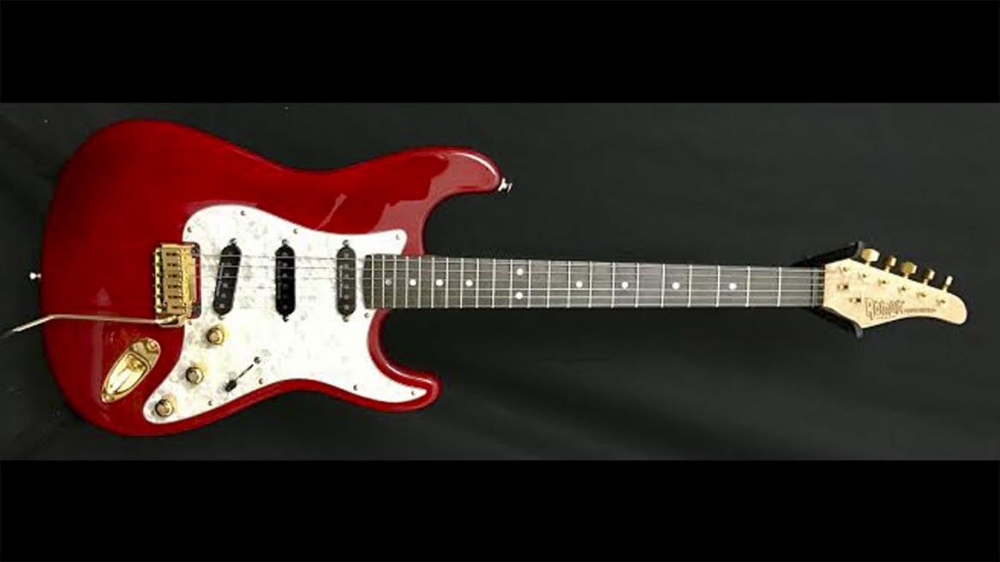 LSR Custom Made for Marie Osmond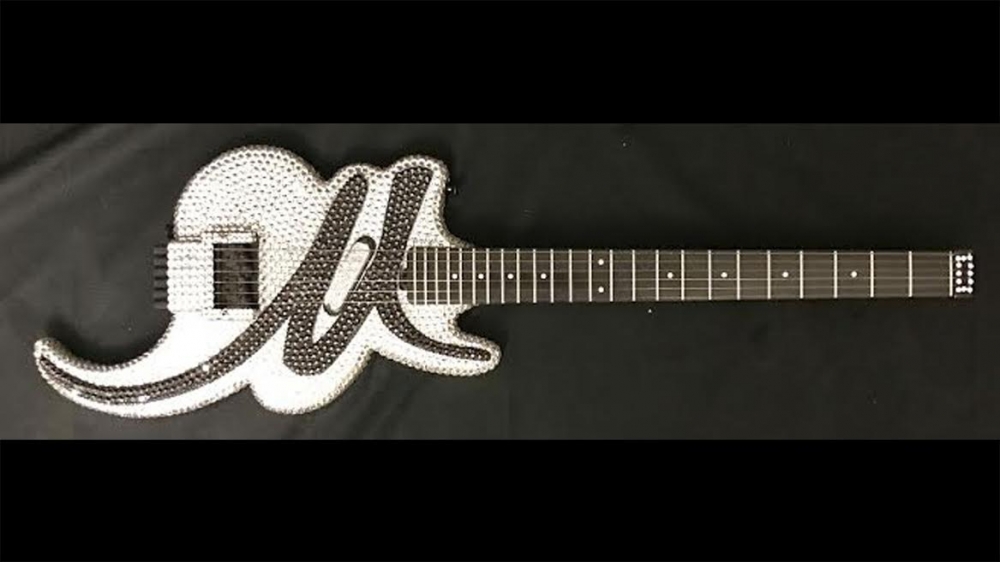 Pearlcaster Customer Build Satin Black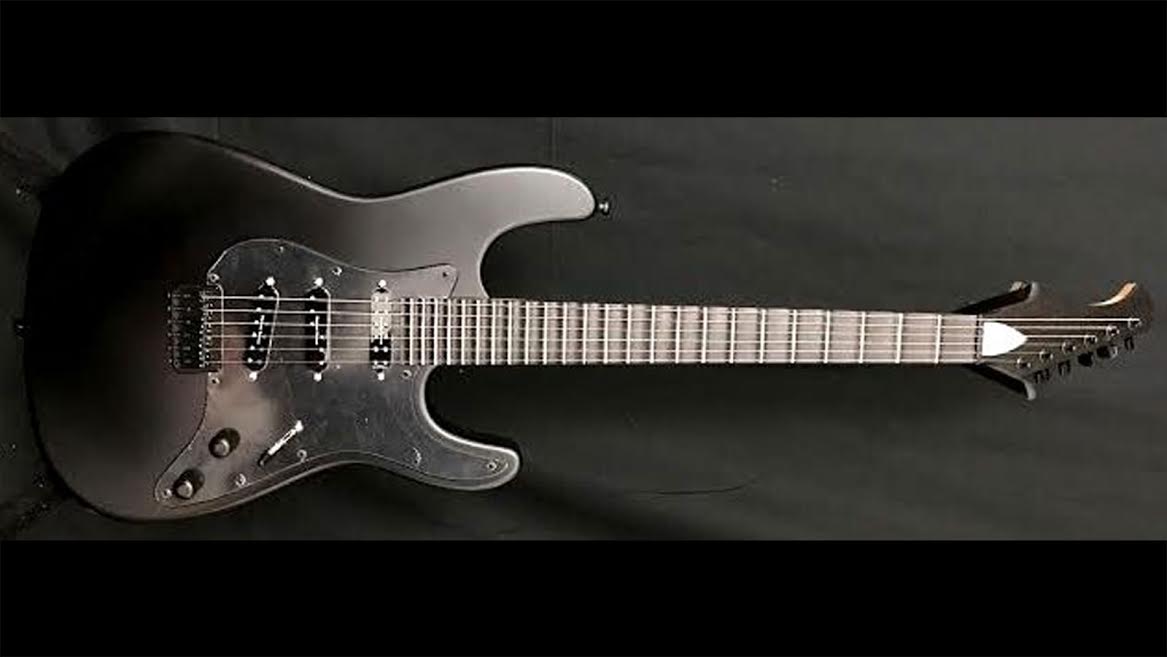 Quicksilver Customer Build Satin Black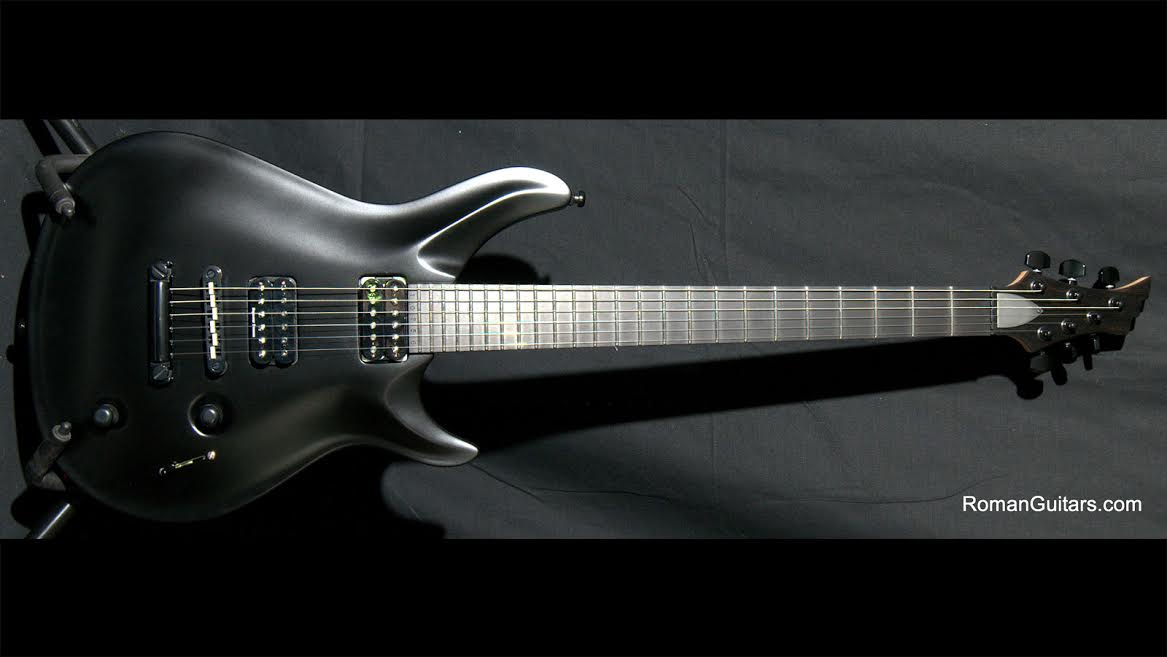 Quicksilver Customer Build Set 1 of 2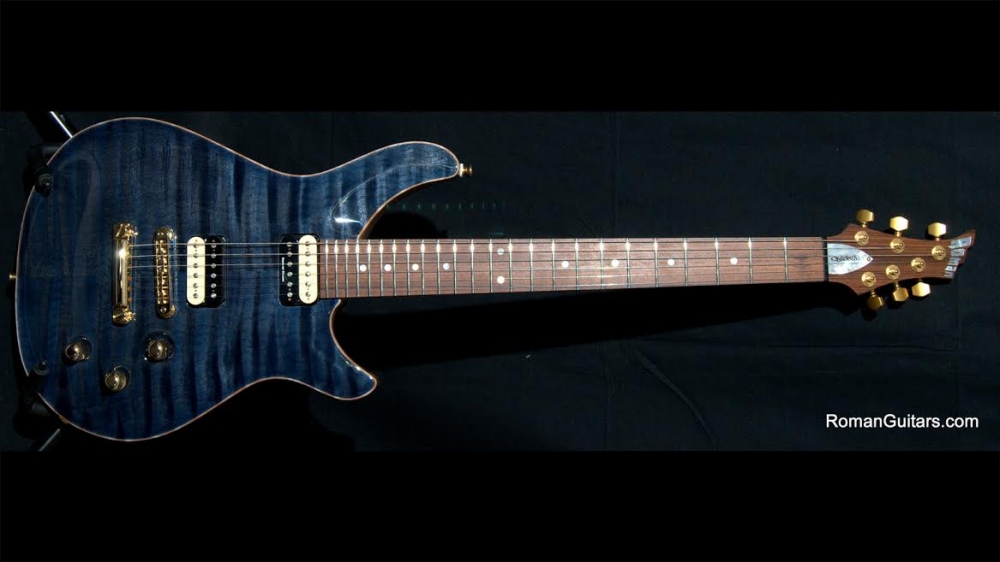 Quicksilver Customer Build Set 2 of 2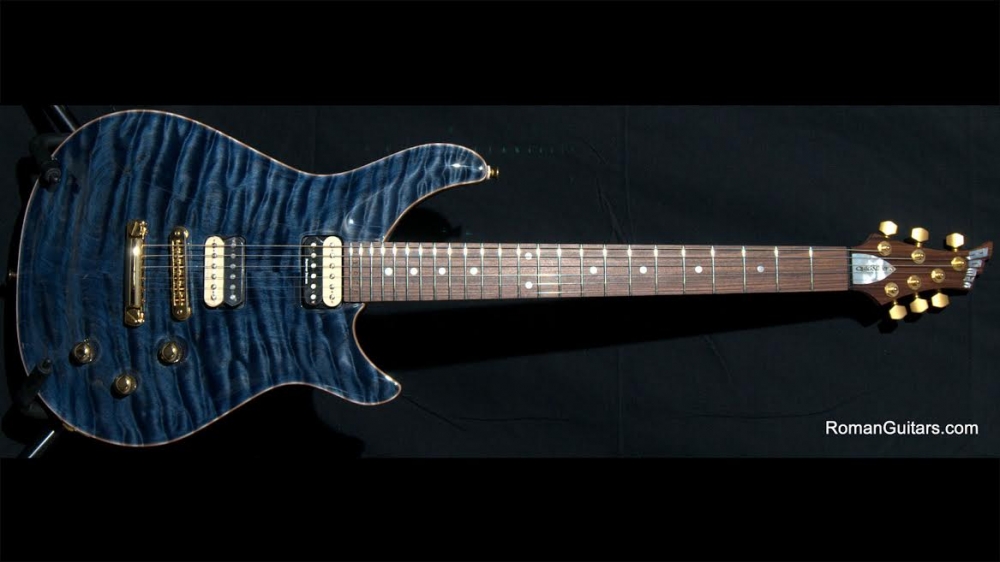 Quicksilver Beautiful Black Korina Customer Build!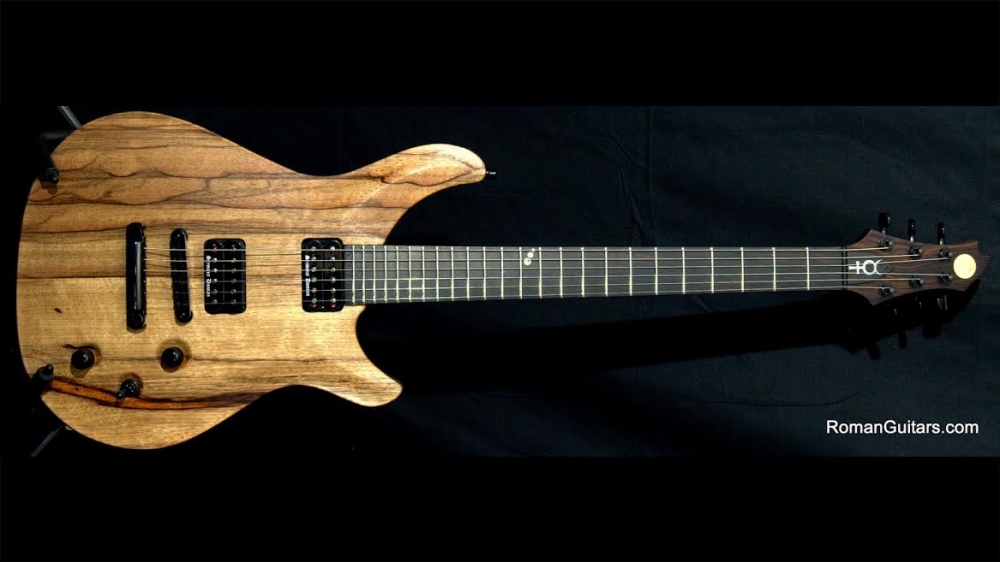 Roman Custom Magic Twanger with Mirror Top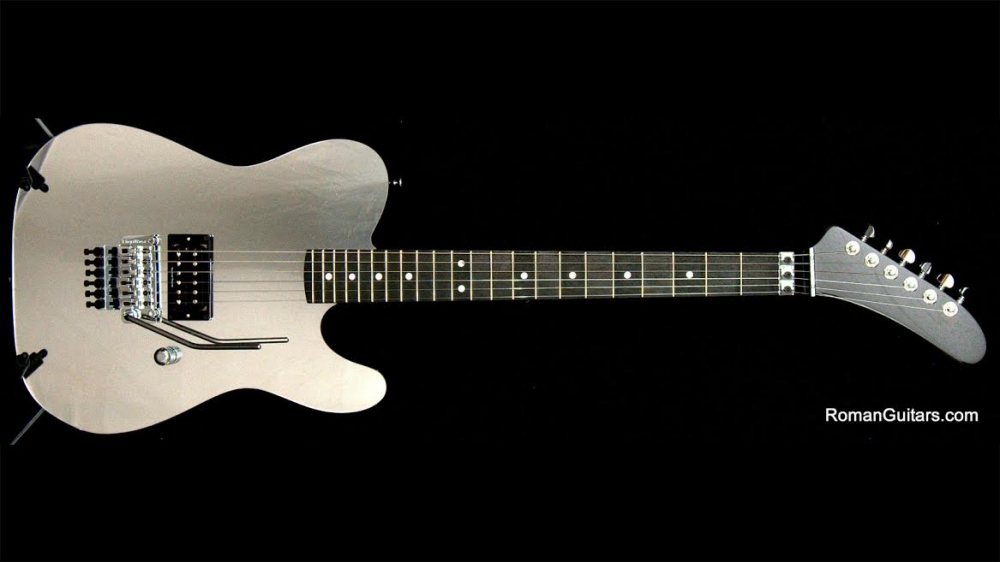 Quicksilver Custom with an awesome Spalted Maple top!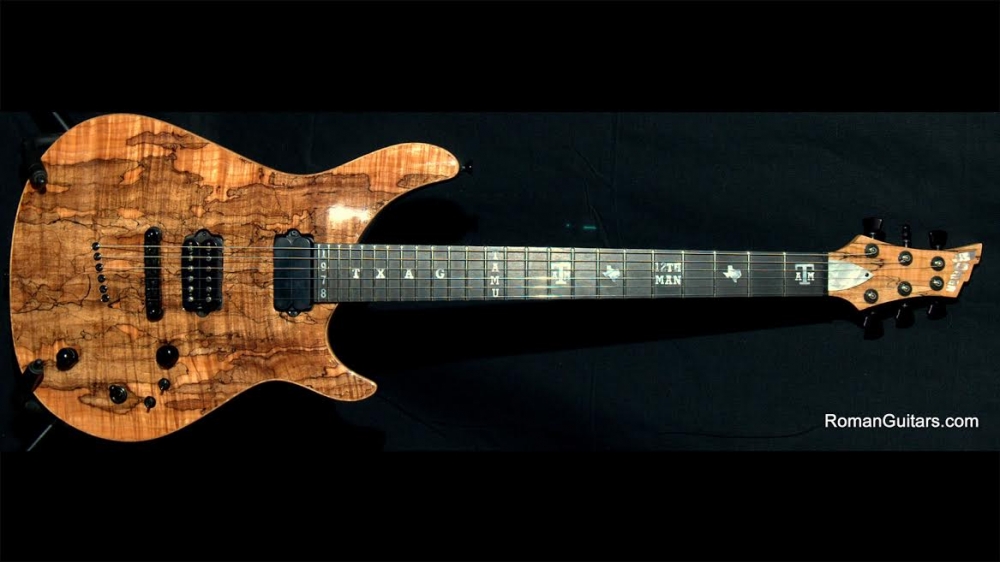 Custom made Centurion Medallion Grade with highly quilted Maple, Korina body and neck, Ebony fingerboard. Absolutely stunning!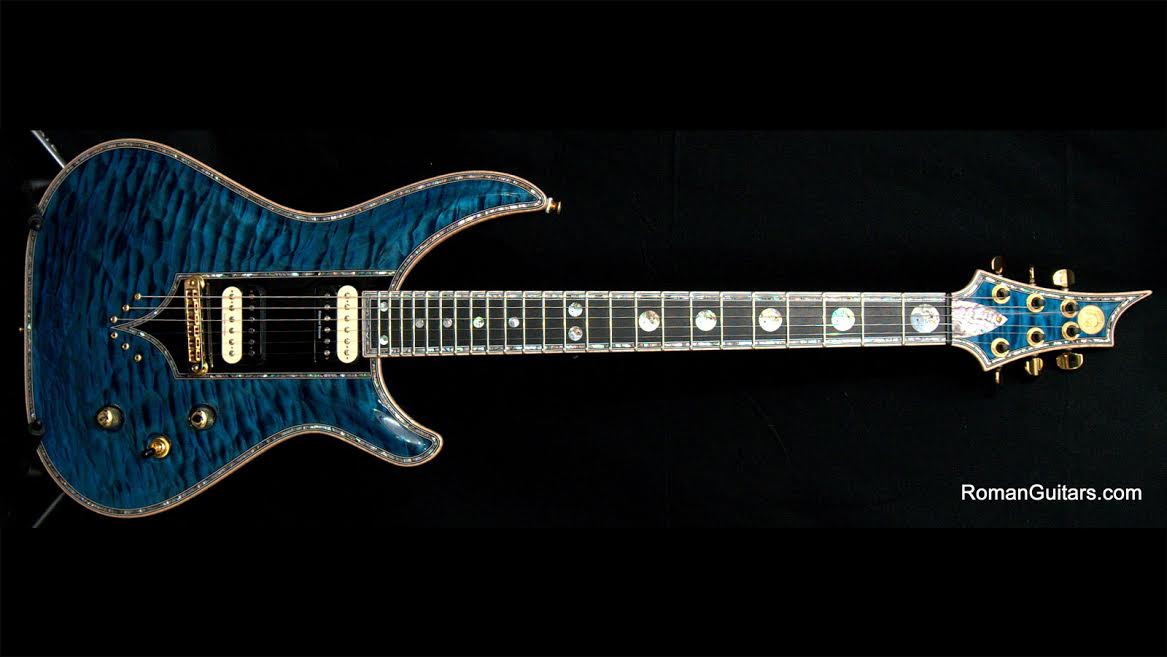 Custom made Scepter with deep tenon set neck, beautiful Koa top and body, Cocobolo neck and Macassar Ebony fingerboard.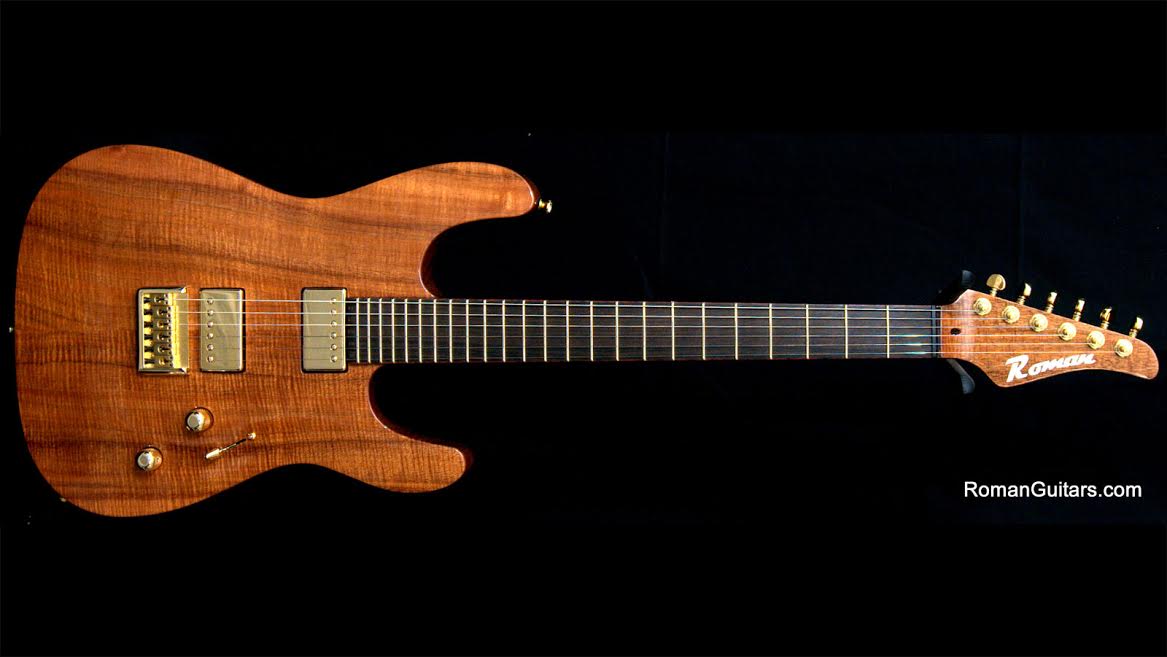 Abstract Pagan Customer Build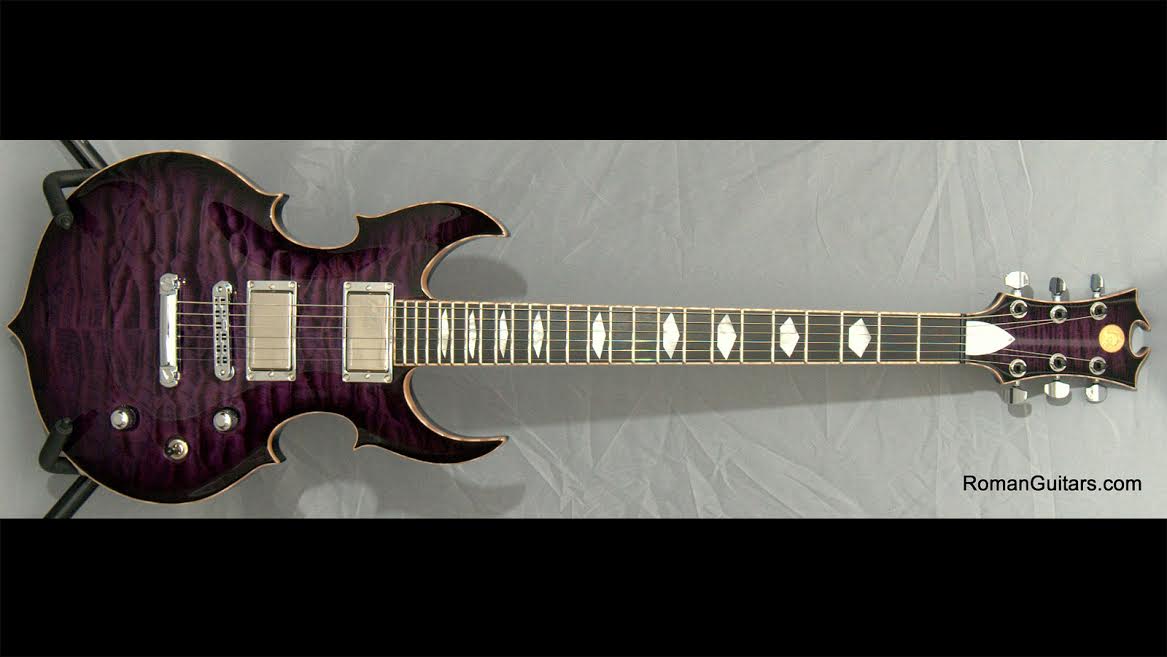 Quicksilver Blueburst Quilt Customer Build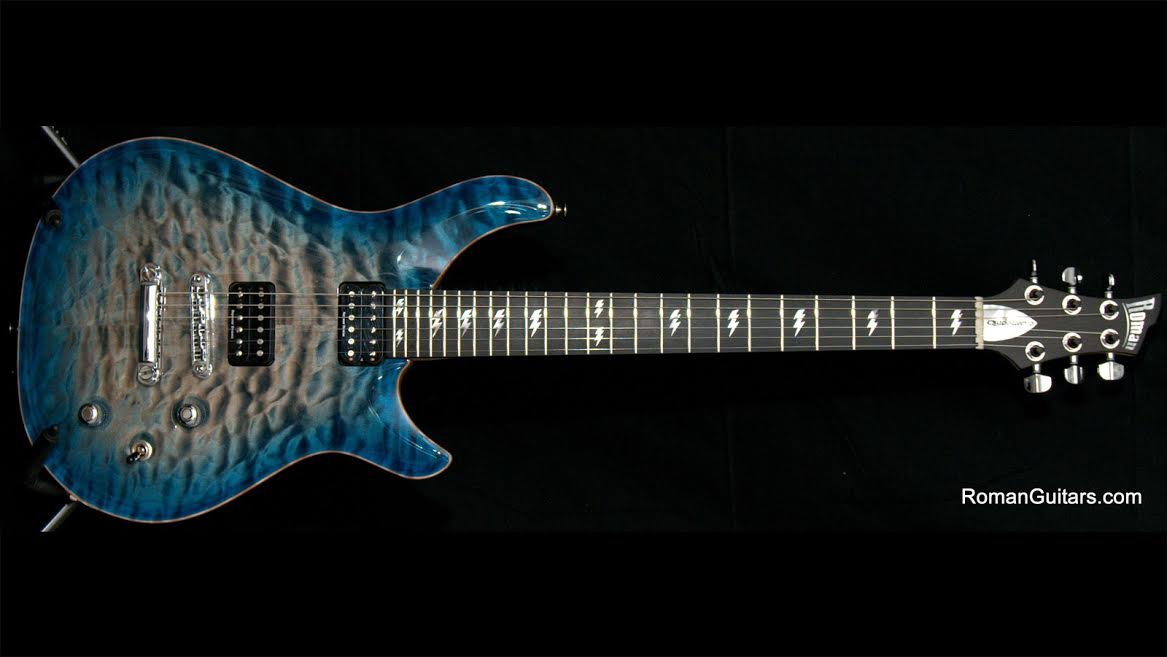 Customer supplied Fender Stratocaster for Monterey Paint job.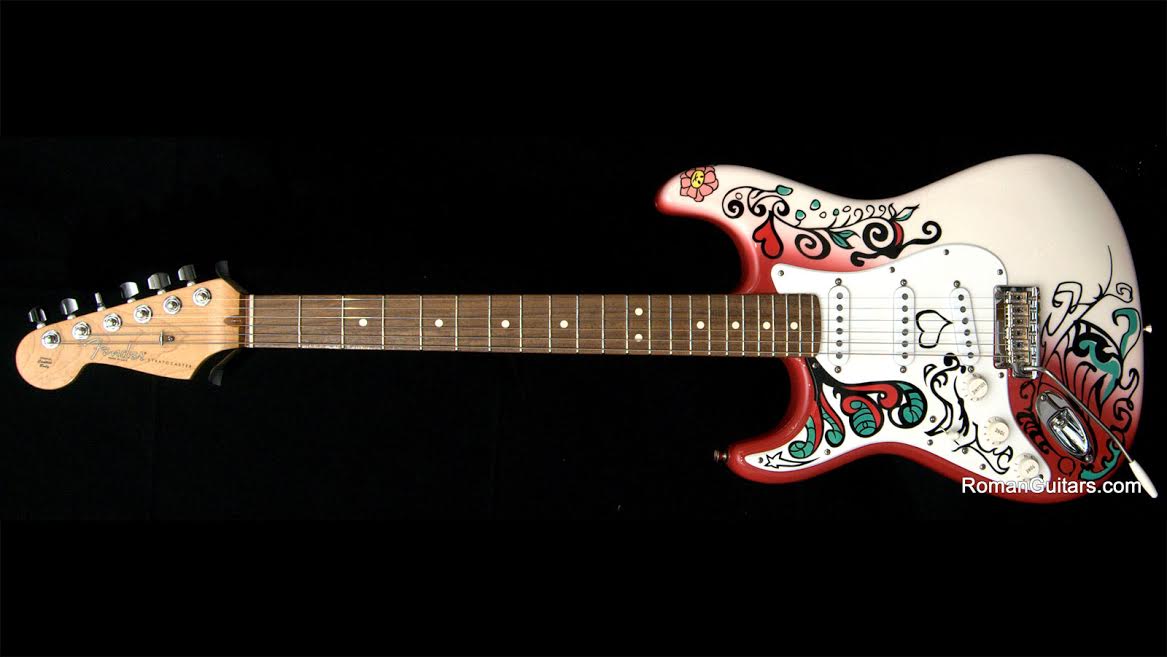 J. Frog Custom Skull & Bones with Macassar Ebony neck and fingerboard variation.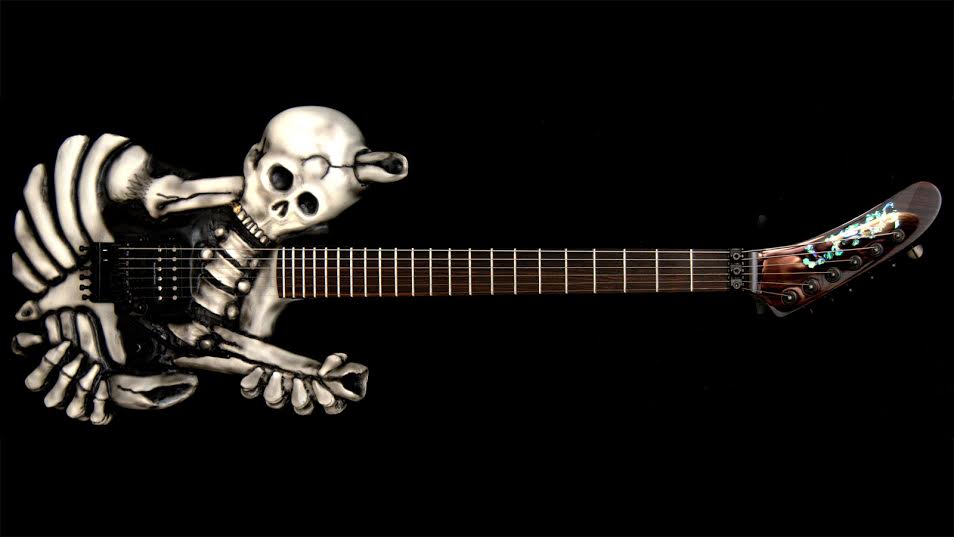 Pearlcaster Custom 24 with amazing quilted Maple top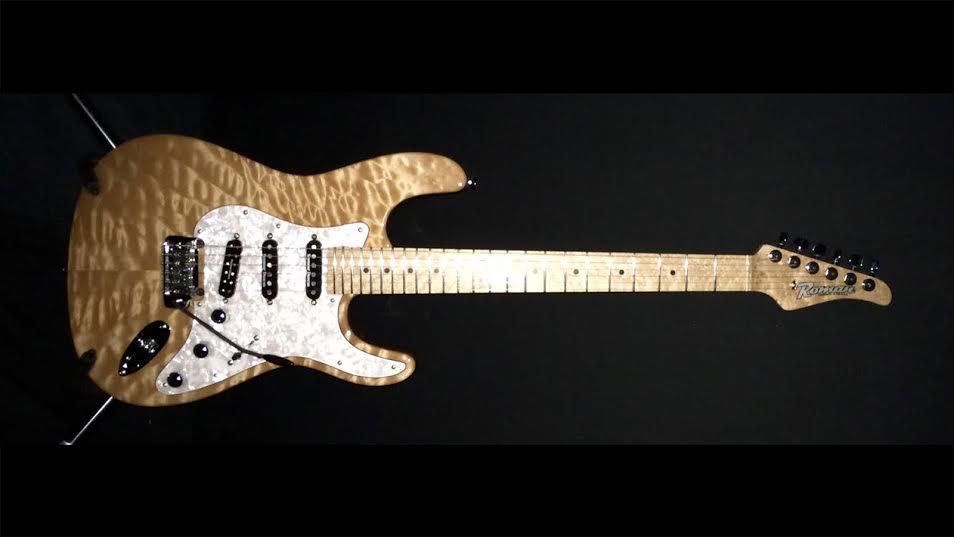 Roman Custom Left Handed 5 String Bass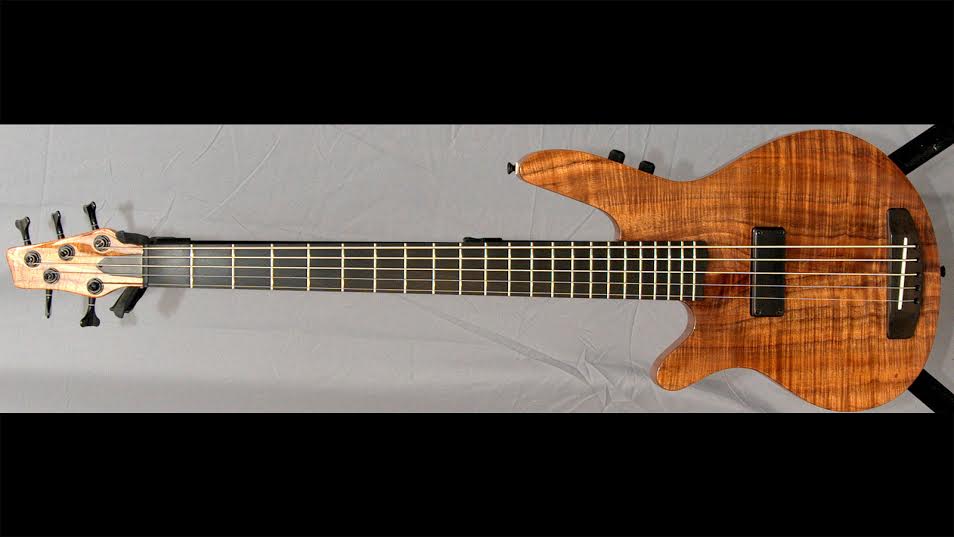 Not every job is a full build. Here we did an Aluminum Flame inlay with Green Pearl surrounding it's edges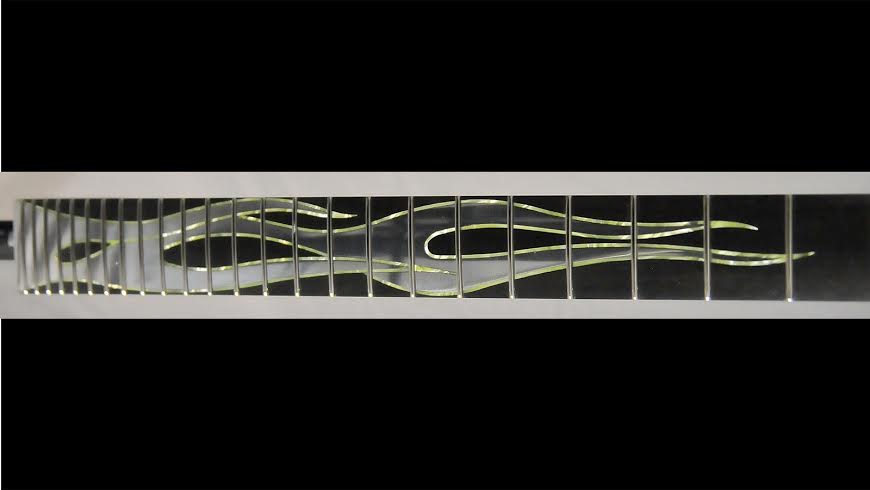 Our Luthier Mike Risinger built this for himself using the Quicksilver platform. We can build unique body shapes for you as well.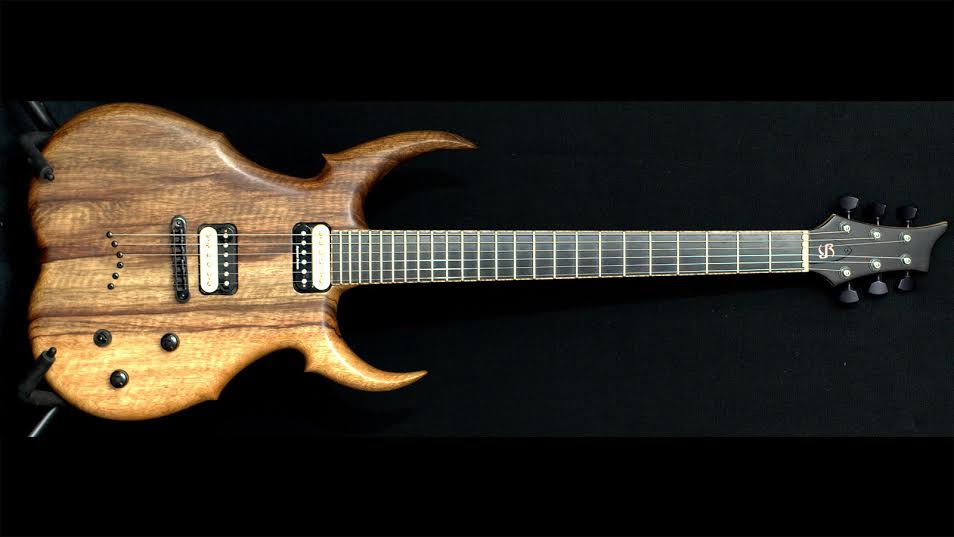 Quicksilver Custom Quilted Maple in Transparent "Hulk-Burst"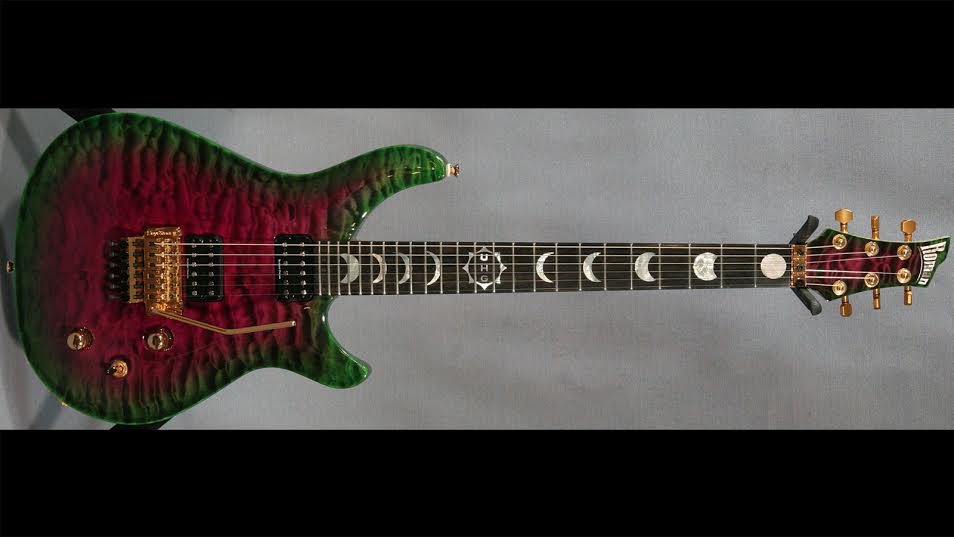 Roman Glock 22 Custom Flame with Winged Serpent Inlay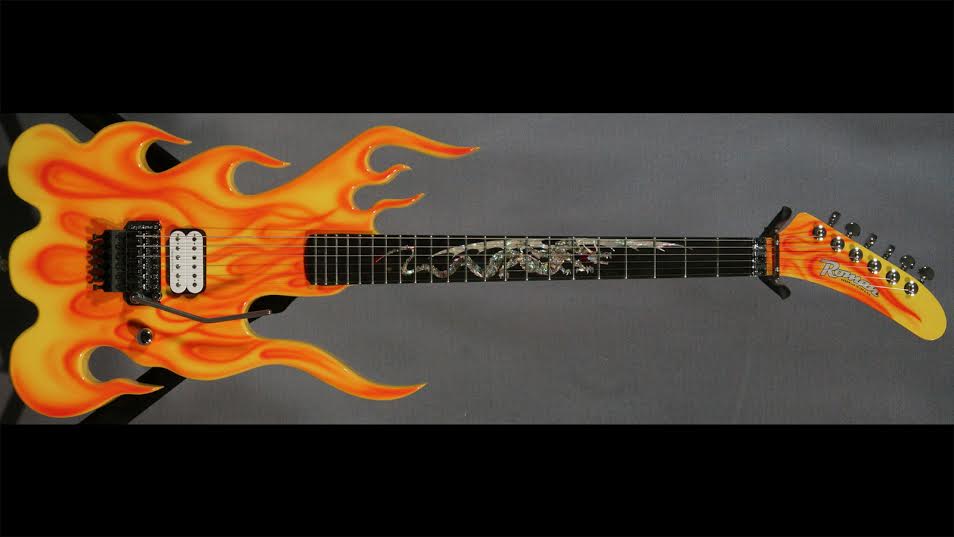 Quicksilver Custom Quilted Maple in Deep Sunburst
Quicksilver Custom with MIDI in Caribbean Burst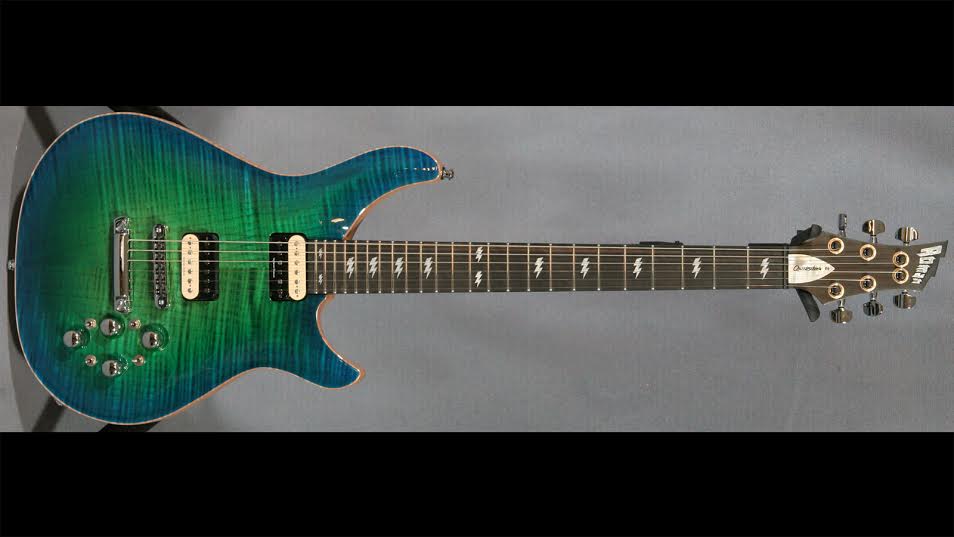 Quicksilver Custom with Leopard Graphic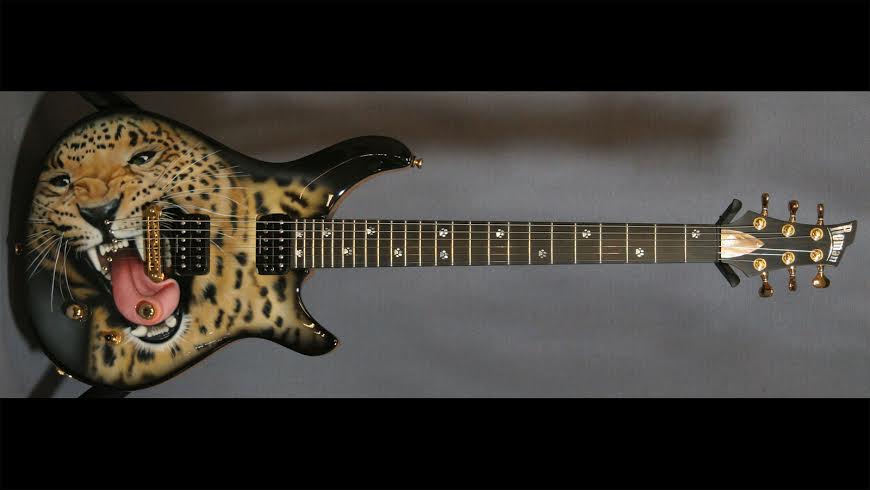 The Custom Made Shark Custom Made for Mark Kendall of the Band Great White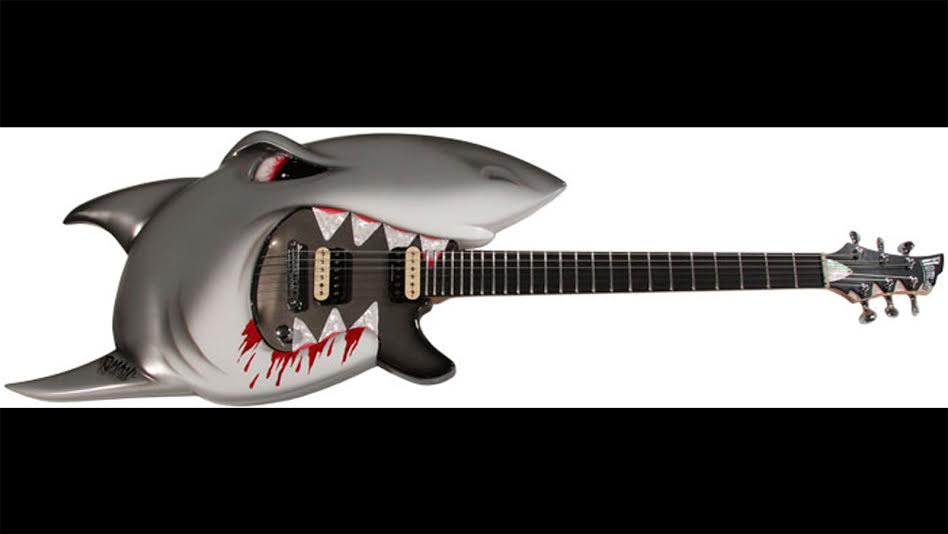 Quicksilver Transparent White Blizzard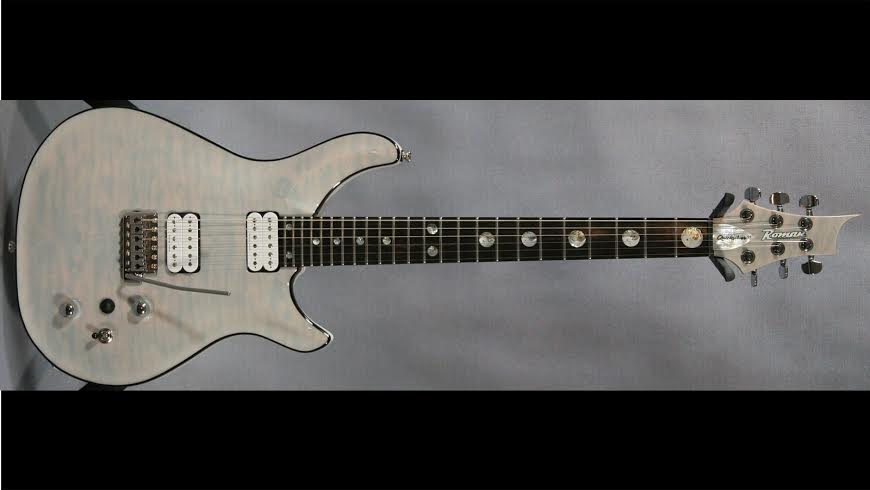 Abstract Custom Icebird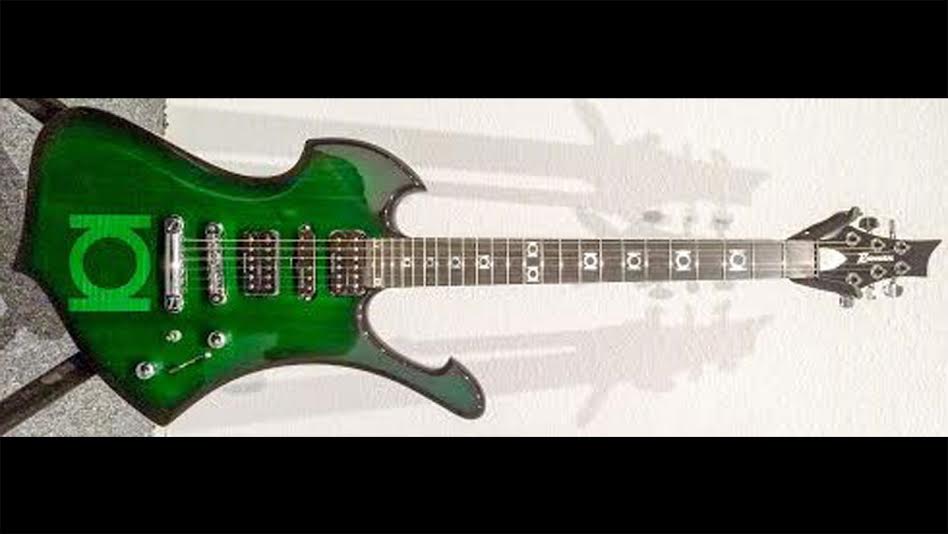 Abstract Scroll Custom Bass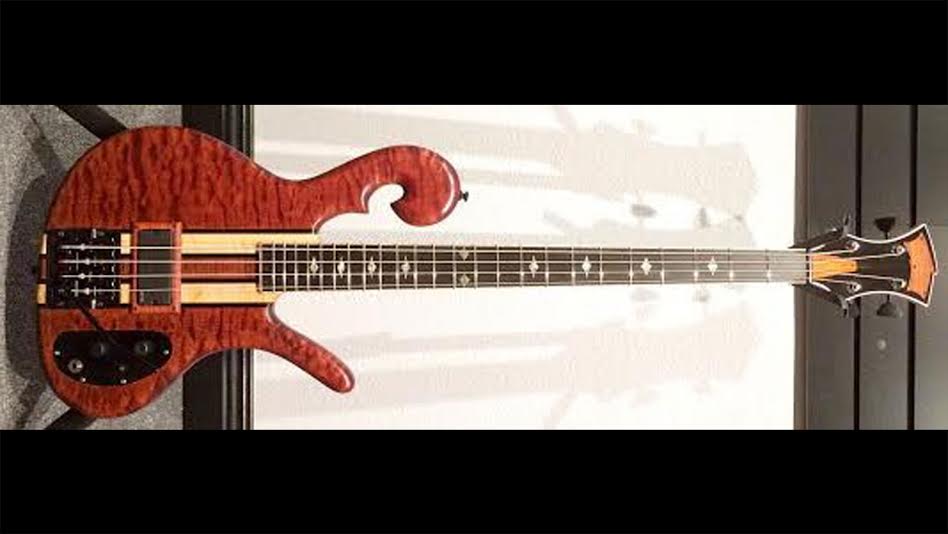 Abstract Phantazm Custom with Pony Graphic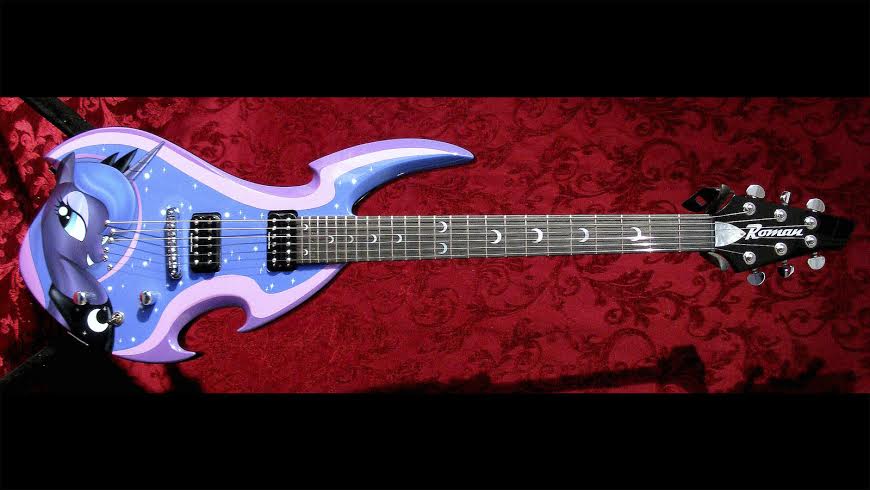 Abstract Wanderer Custom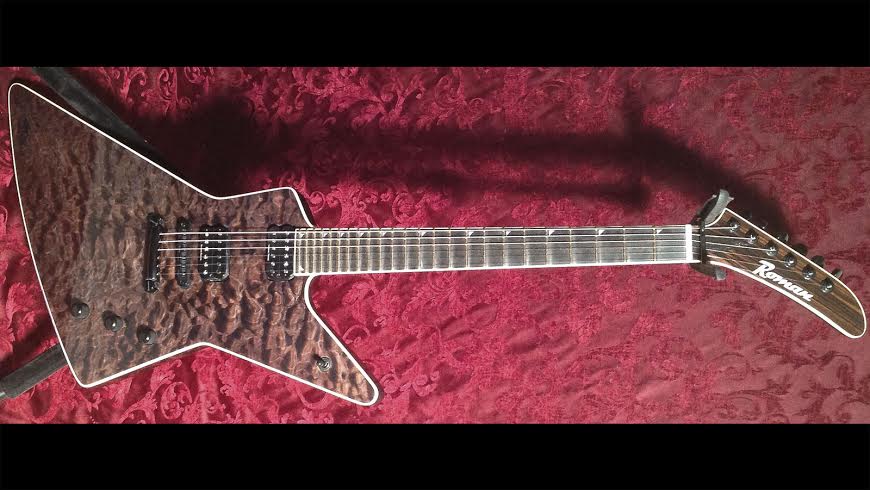 Abstract Prodigy Custom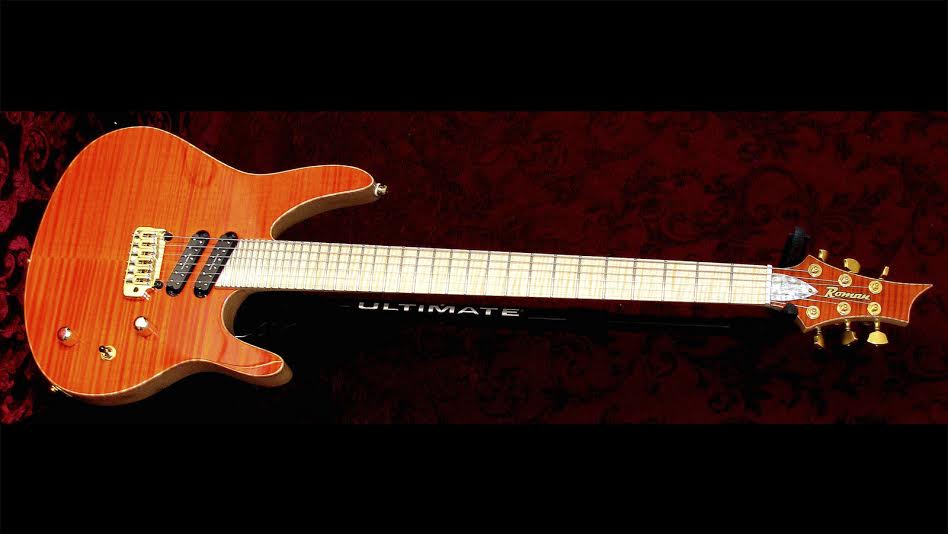 LSR Neck through Body Custom Bass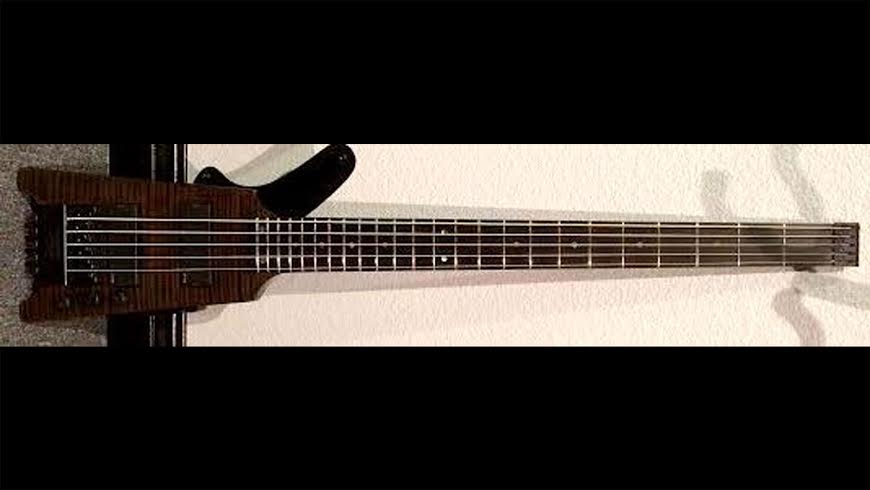 BC Rich Warlock Re-topped with a Custom Cracked MirrorTop and Cracked Mirror Head Stock Cap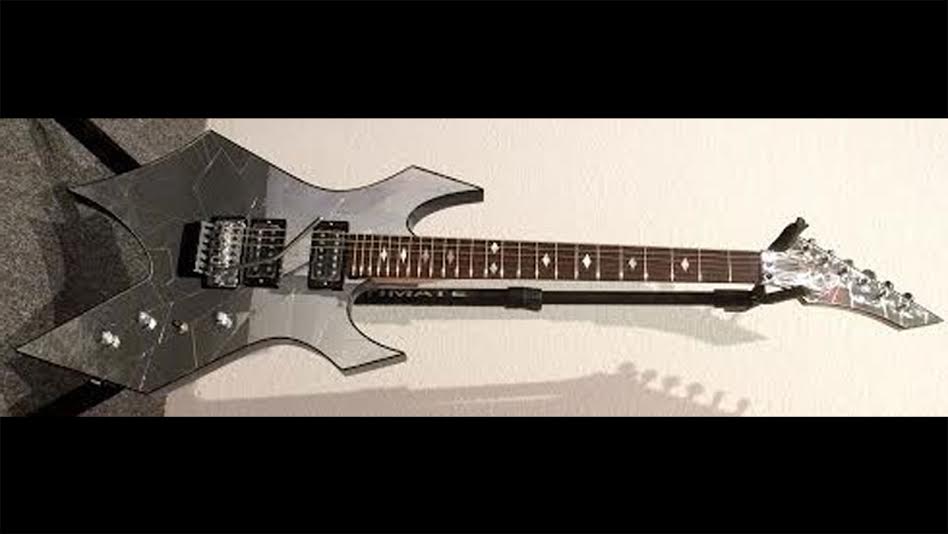 Pearlcaster Custom Build for Sammy's Rose to the Top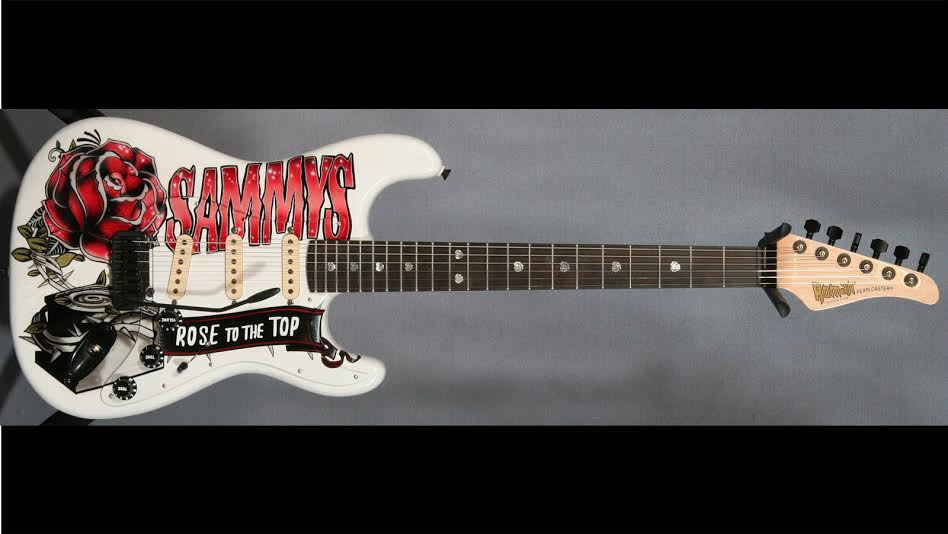 Abstract DC Custom Build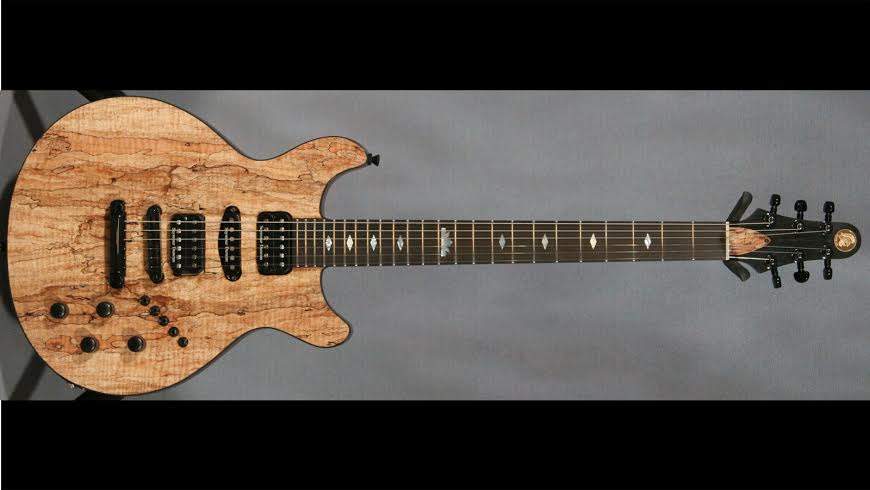 Rickenbacker Repainted with the Union Jack