Repairs, Restorations and More
Welcome to the Repair and Restoration main page. From here you will find links to jump to the Roman Historic site with many pages of additional information and services we can provide as well as some examples of work we have done. If you have any questions regarding repairs, restorations or custom work in general, please give us a call at 702-597-0147, Monday through Friday 9am to 5pm PST.
Repairs:
We offer a full repair and service center utilizing both time honored and modern repair techniques. Please use the following links as a guide to general services and costs. We do suggest giving us a call to discuss your repair needs in greater detail.
Restorations:
The restoration process can go from very simple to quite complex. Each restoration is a custom job and handled on an individual basis. We suggest giving us a call so we can best go over the details and get an idea of how far you would like us to take your restoration. These types of jobs are not limited to simply "restoring" as they can be a point in which you may want to modify things about your instrument. For example, re-topping, hardware, electronics, color and finish changes are all within your choice.
Here are some links to the Roman Historic site that may be of interest.
Mosrite Repair and Restoration
Gibson Repairs, Restorations and Modifications
PRS Repairs, Restorations, Retops and Refinishes
Hamer Repairs and Restorations
Relic and Distressing:
Looking for the opposite of restoration? We also offer our custom shop service of professionally "distressing" instruments. Making a new instrument look old and well played, to the level that you would like it. Check out these before and after photos: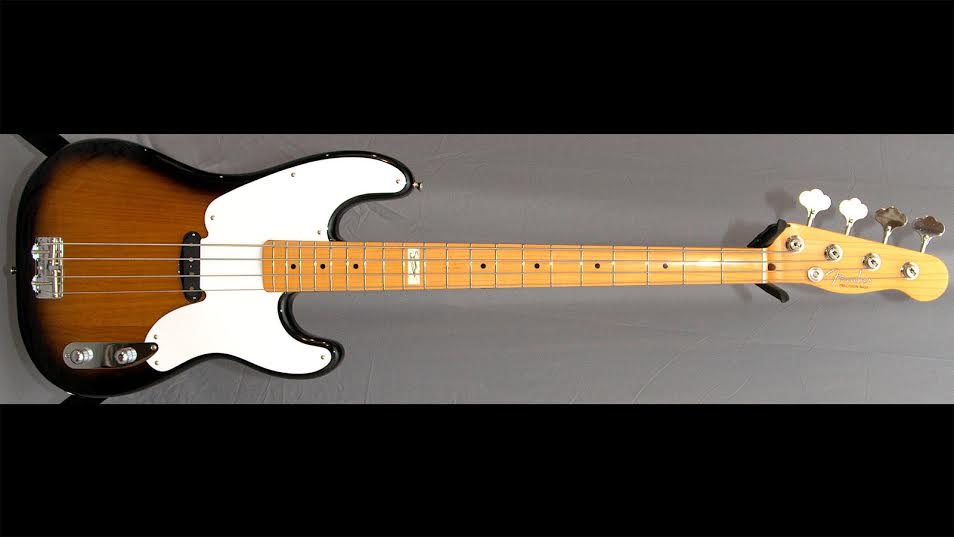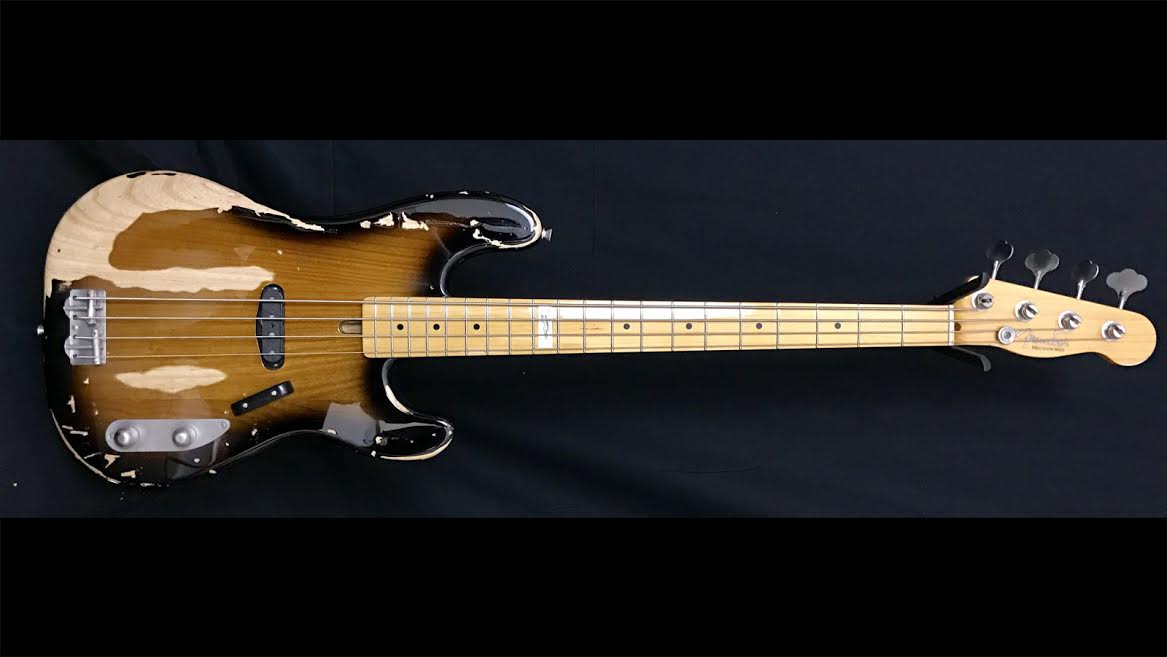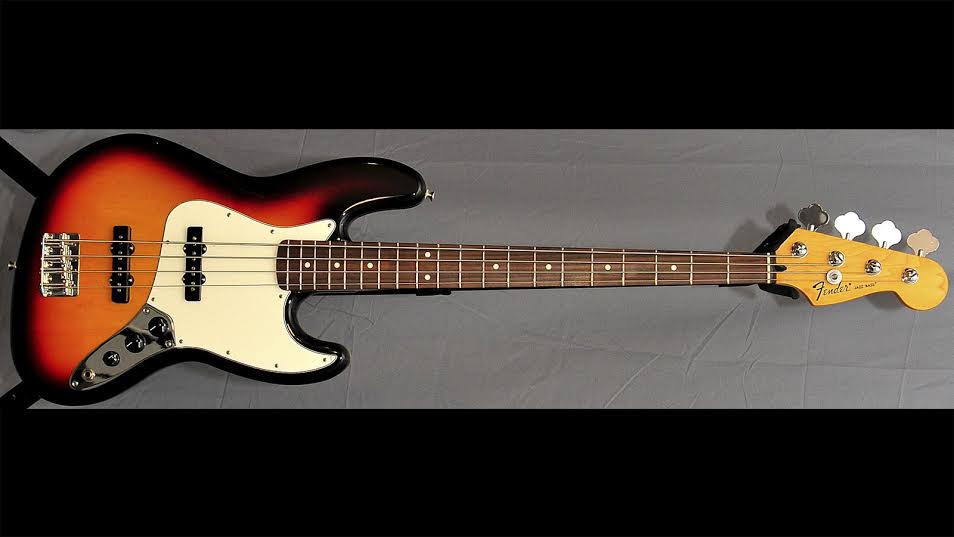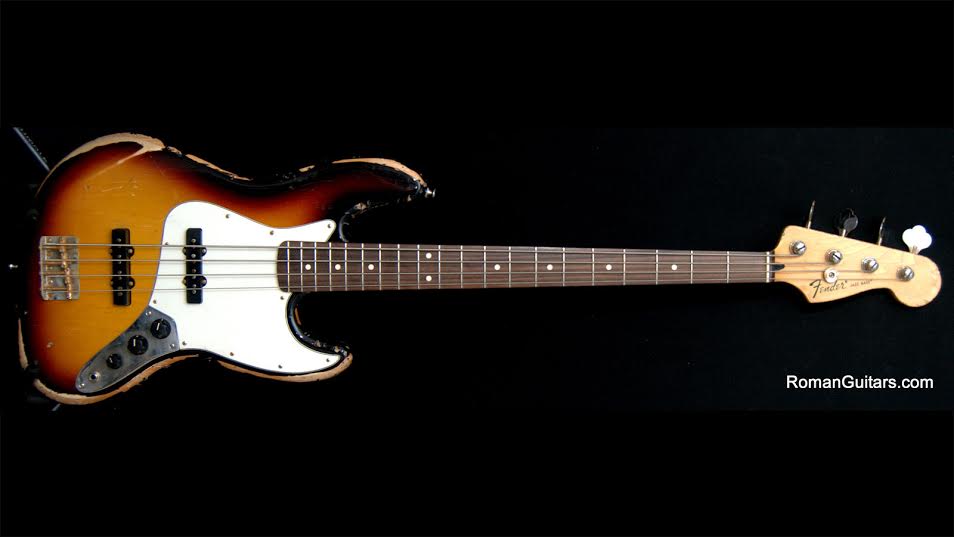 Some more Photos that may be of interest!
Gibson 1963 SG Restoration

Hofner Club 60's Restoration (vintage 1960's)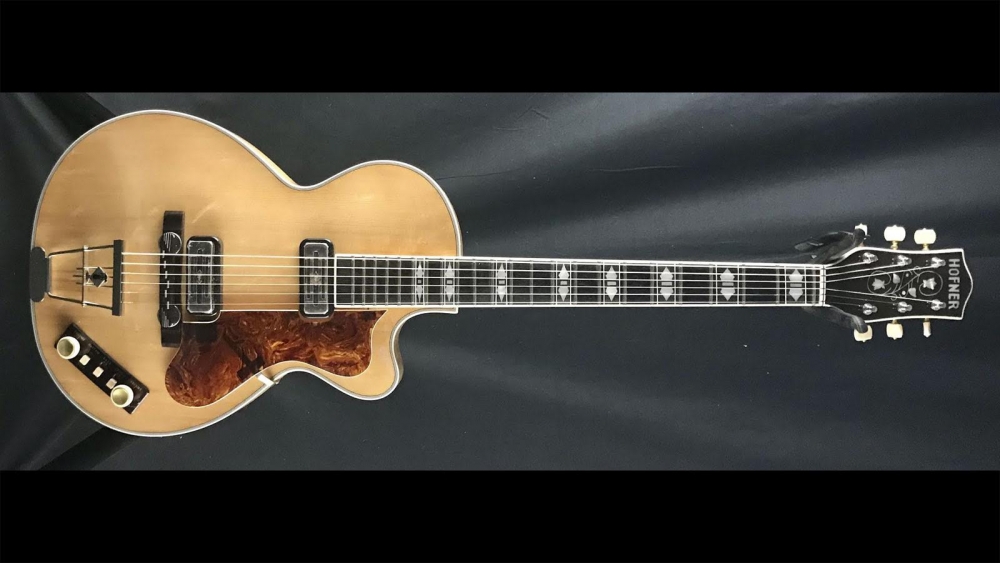 Gretsch 1957 original G6120 full restoration.
Restored Rickenbacker 36012WB. The photos show a lot of glare, due to it's high gloss piano black refinish, very reflective, like a black mirror. Originally there was a greenish hue in the black with a fair share of "play-wear". We sanded it all down and gave it a more pure black gloss finish so it has that "brand new" look.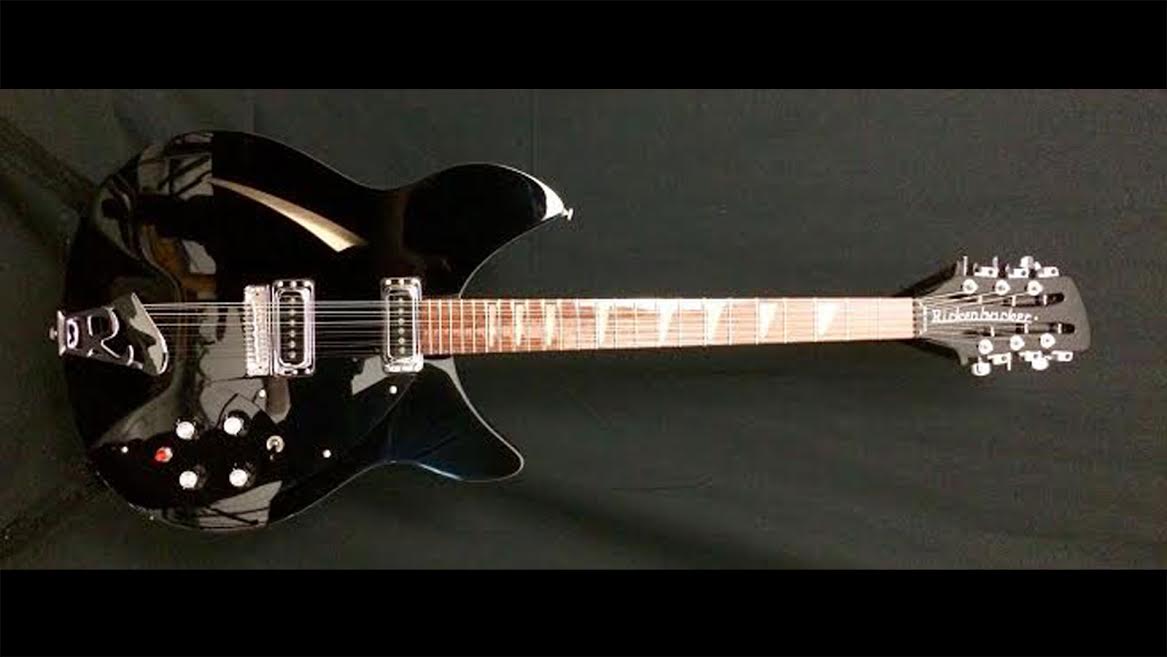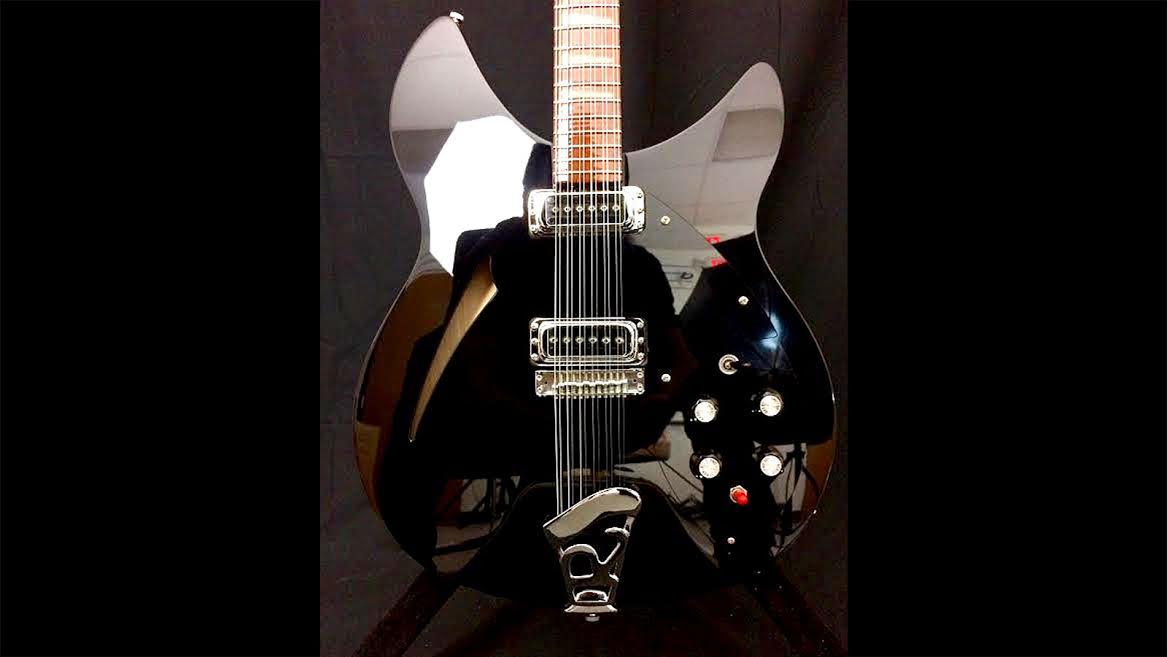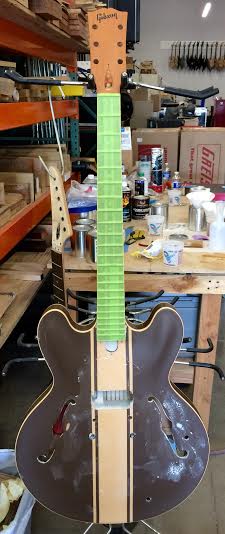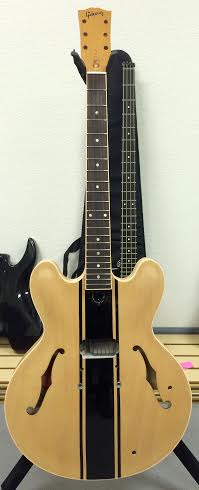 This was a combination of re-topping, restoring and repainting a client's original Gibson Explorer.. The customer wanted a highly figured quilted Maple top to give the instrument a real unique look.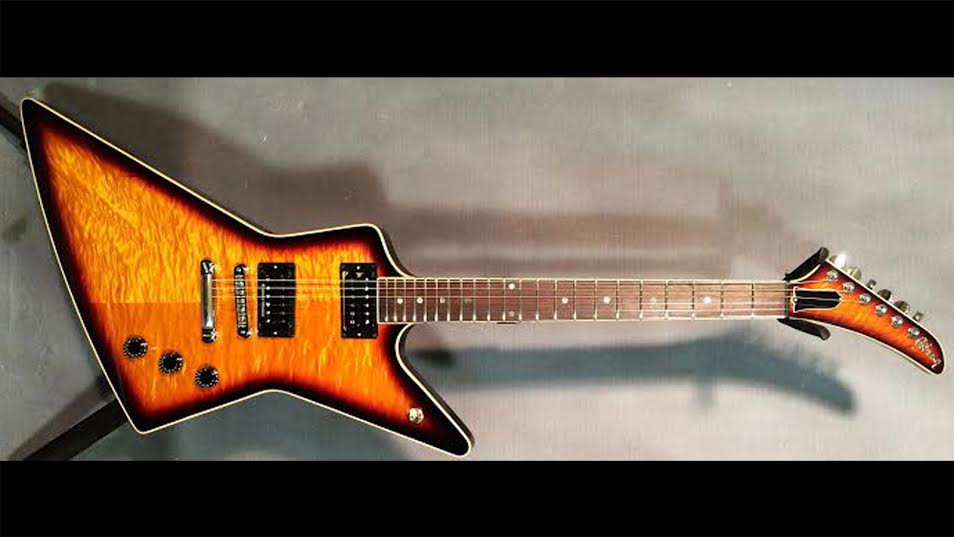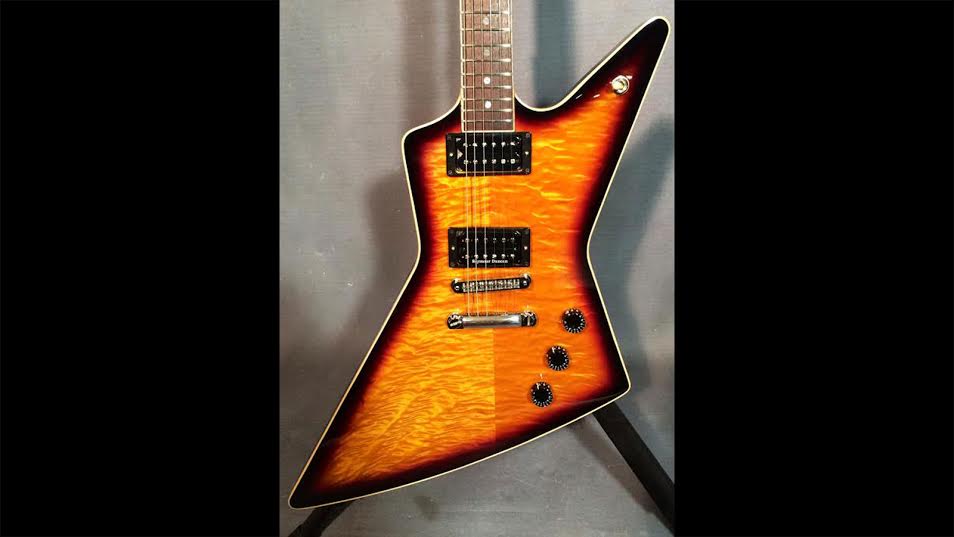 Here is a photo of an Ibanez Paul Stanley PS10 LTD. that our client wanted redone in Pearl White. The guitar was in pretty rough shape when we received it. We had to fill and re-do the bridge holes, enlarge the electronics cavity for his new custom electronics, re-do the binding on the sides, inlay the top and of course re-paint and refinish.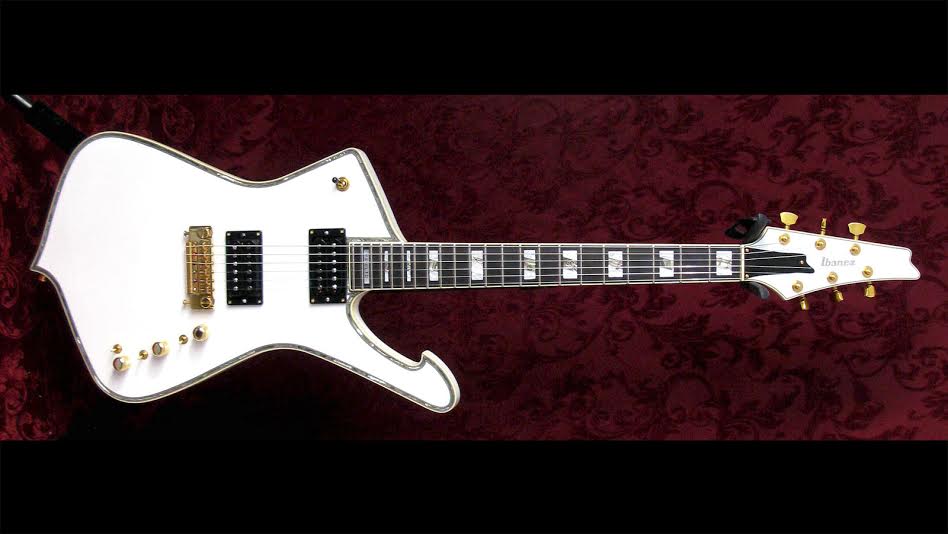 BC Rich Ironbird Bass: This is one of the hand crafted neck through body cores from BC Rich's Class Axe era. The client wanted the Kahler tremolo and chose a really great color (there's a hint of purple as the burst goes from yellow to black) that makes this bass unique and classic at the same time.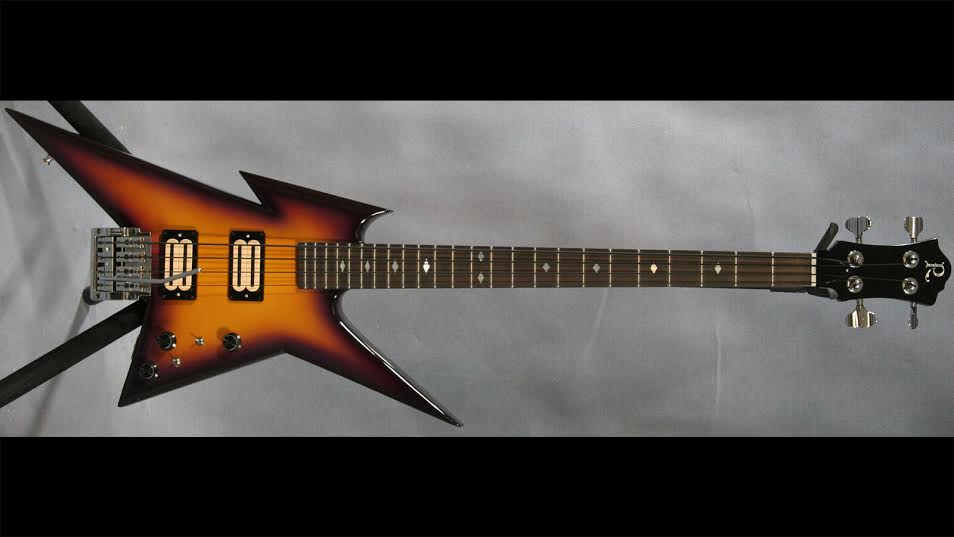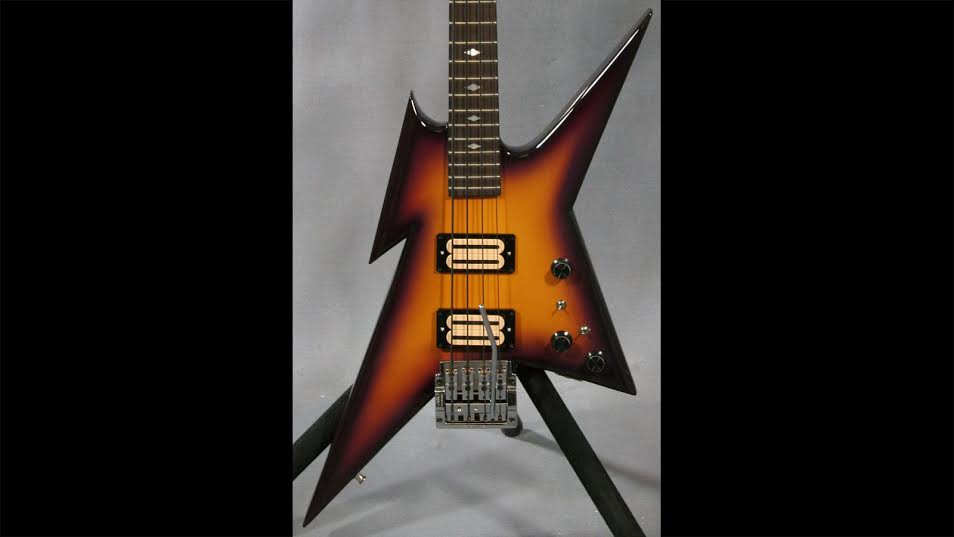 This Kramer Richie Sambora Custom model started with an original Kramer neck and very little else, it had to be built from the ground up.