Contact and Information

We are working on setting up our new shop and new website, but if you would like to come in and see us, we suggest giving us a call first for the time being, we will do our best to assist you during our transition period.

Roman Guitars is located at 3485 W. Harmon Ave. Suite 110 in Las Vegas, Nevada 89103. We are just West of 15 Freeway and off the corner of Harmon and Polaris, right next to Rock and Roll Fantasy Camp. Our telephone number is 702-597-0147 and our hours of operation are currently Monday through Friday 9am to 5pm PST.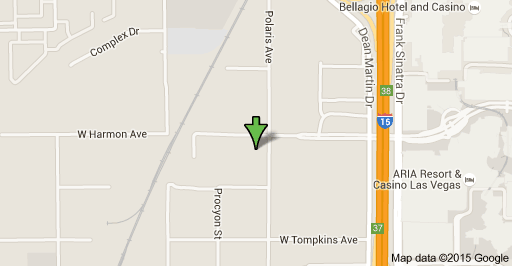 Hours of Operation:
Monday through Fridays from 9am to 5pm PST Please give us a call if you would like to come in to see us during our transition period of setting up the new shop.
To Place an Order:
We currently take telephone orders at 702-597-0147 from 9am to 5pm PST Mondays through Fridays.
Mailing, Shipping and Showroom Address:
Roman Guitars

3485 W. Harmon Avenue Suite 110
Las Vegas, Nevada 89103

You can also contact us by email. We do prefer speaking with people and we have noticed that is what best serves custom inquiries, but we do understand calling is not always convenient, so we do welcome you to contact us by which method may work best for you. We try to get emails answered as quickly as possible.
For guitar brand and custom sales please contact Scott at 702-597-0147 or ergscott@gmail.com
For parts and repairs please contact Bob at 702-597-0147 or ergbob@gmail.com
For any other inquiries or customer service please contact us at 702-597-0147 during our normal business hours of 9am to 5pm PST Mondays through Fridays.
Policy Information
Mail order instrument and item sales for in stock merchandise are refundable with prior authorization only and within three days of receipt of the instrument or item. Instruments and items must be returned within seven days of authorization and in the condition they were initially sent in with any and all accompanying materials. Please include a copy of your receipt with any authorized returns. There is a 5% restocking fee on all authorized return and cancelled orders. Shipping, Handling and Insurance charges are non-refundable and the cost of return shipping is the responsibility of the client. In the event of a shipping damage please notify the Roman Guitars shipping department immediately, save all packing materials and the shipping box. All custom orders, and/or special orders are non-refundable. We take a great deal of time and resources building your custom order and hence it must be non-refundable. When asked, please note that all custom ordered instrument build times are estimated due to the nature of our one to one building process. Parts orders are non-refundable, so please take advantage of our customer services to insure you are ordering the correct item. All trade ins are final. All closeout, blowout, clearance and consignment item sales are final. Deposits and payments on layaway are non-refundable. In store purchases are non-refundable. Roman Guitars standard consignment fee is 20% should you choose to consign with us. Printed terms on our websites apply. If you have any questions please contact our customer service at 702-597-0147 Monday through Friday from 9am to 5pm PST.
Roman Guitars LLC